Pink Ball
Pink ball is another rolling ball platformer game. Bring the pink ball to end of the level and collect gold coins. Easy and good Ball games.
Play review and controls of Pink Ball Game
If you played red-ball and loved it you will love pink-ball. Similar game in pink ball games system and different levels. Use arrow keys to roll the pink ball, get all the golden coins. You can start from middle of level if you reach the red-flag.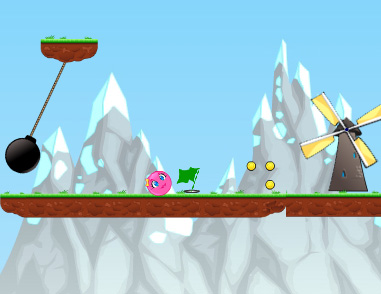 You will find the door of lighthouse at end of every level, that`s your final target.
Game controls: Arrow Keys

Game Type: Ball