WARFRAME
If you wanna team up with your friends and get rid of the evil forces tearing down the universe, Warframe offers what you have been seeking.
WARFRAME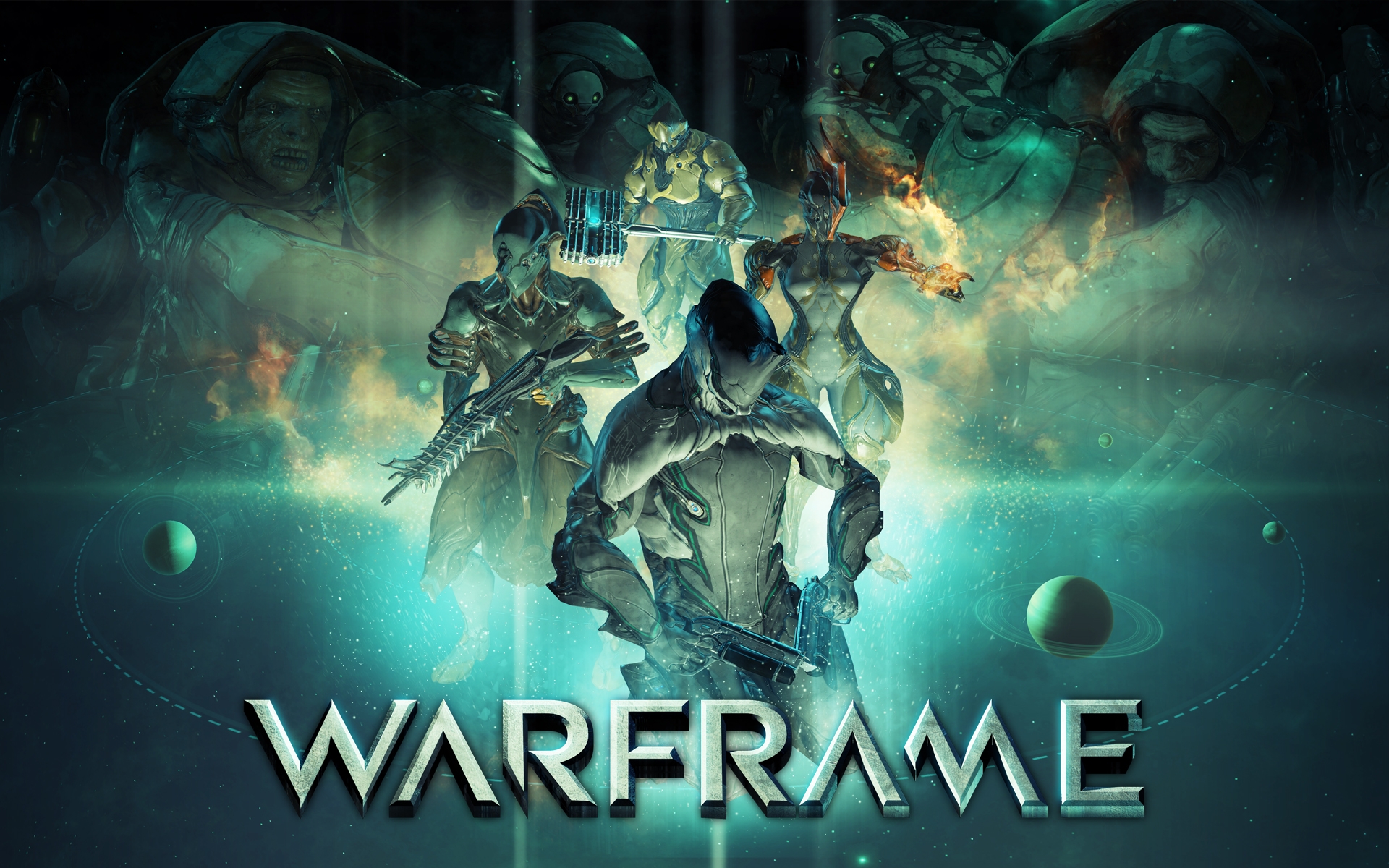 Developer(s): Digital Extremes ( http://www.digitalextremes.com/ )
Publisher(s): Digital Extremes ( http://www.digitalextremes.com/ )
                   Sony Computer Entertainment ( http://www.scei.co.jp/index_e.html )
PLOT: 
     You take on the role of an ancient warrior race called Tenno. After years of cryosleep, you wake up into a world of war. There are two other non-player races called Grineer which happens to be a militarized humans and Corpus whis is a merchant guild.
     As you wake up into this universe filled with death and decay, you get to fight against this never-ending war to prevent the world domination against the other two races.
- Warframe is a game where instead of different playable classes, you get to have different types of suits which are called warframe ( battle suit) and each of them offers a different type of game style. You can swap them on the go so the game gives you a complete freedom in that aspect.
CLASSES: 
ASH: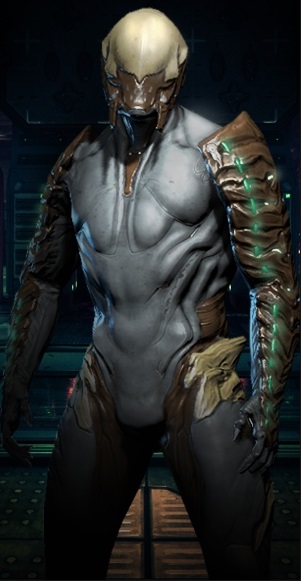 Ash is a warframe where you get to have sneaky attacks to distract the mind of your enemy. Set of skills let Ash to disappear and appear all over the zone and give the upper hand and opening strike to take down its enemies fast.
SKILLS:

     SHIRUKEN: Throws a shiruken with a deadly force which knocks the enemy back to the wall.

     SMOKE SCREEN: Throws a smoke bomb to targeted area which dazes the enemy and lower their                          accuracy in attacks.

     TELEPORT: Automatically teleports Ash to a targeted point. This skills is very useful to initiate or get                    out of harms way.

     BLADE STORM: Beams Ash inside a certain area and throws deadly blades around him which have a                      very high damage output.
BANSHEE:
     Banshee uses sonic attacks and acoustic target detection to fill out the role of an either support or damage dealer using semi-stealth gameplay. Her set of skills shine if you have a squad of people that can initiate once you figure out the enemy positions with your detection skills.
SKILLS:

     SONIC BOOM: Banshee shouts out a powerful sound wave that stuns and may kill its enemies along its                 path. This is a good initiation skill for group of enemies standing close to each other.

     SONAR: It sends out a traveling sound wave to figure out the position of enemies and where they                        stand in pinpoint accuracy.

     SILENCE: A shockwave that silences the enemy preventing them to use any type of abilities.

     SOUND QUAKE: Banshee creates an earthquake by vibrating the ground that effects all the enemies.                    Sound quake disorients them and does high damage output.
EMBER:
     Ember uses fire as her basic attack damage type. She uses aural skills to effect more than one target as crowd-control skills.She is beneficial for a squad if you want to hit enemy hard and fast with the element of surprise.
SKILLS:

     FIRE BALL: Throws a fireball that deals high damage to those that come into contact with it.

     OVERHEAT: For a short period of time, it gives player a fiery aura that deals damage who gets close                    to be effected by it.
     FIRE BLAST: Creates a fire ring on the ground that travels to the targeted point and whoever stands                    in it takes fire damage over time.

     WORD ON FIRE: Creates a spherical fire aura around Ember and her squad members which deals high                 damage output to whoever enters in it or even get close.
EXCALIBUR:
     Excalibur is the main warframe you start off with. Its a very well balanced warframe which is a good fit especially if you are new to the game and trying to understand the basics. Its an agile suit to move around fast and attack accordingly.
SKILLS:

     SLASH DASH: Excalibur dashes forward and deals a high damage to those on its path while dashing.

     RADIAL BLIND: Blasts a powerful light which blinds the surrounding enemies and prevent them                            attacking properly.

     SUPER SAUT: It is basically a super jump which lets Excalibur to jump 3 times higher than any other                      warframe.

     RADIAL JAVELIN: Throws around javelins in a 360 degree with a high damage output that knocks the                    enemy back to the wall if they are standing close to it.
FROST:
     Frost uses the water particulars in air and channels them into devastating attacks. He also has the ability to create impenetrable fields for defensive purposees.
SKILLS:

     FREEZE: Sends out a cold air wave which freezes the target it hits.

     ICE WAVE: Sends out a crystalized ice wave towards the target dealing high damage output to those                    that are caught in by the wave.

     SNOW GLOBE: Freezes the air around Frost to create a spherical impenetrable ice shield.

     AVALANCHE: Creates an avalanche which has an area effect to those that are caught. It freezes the                    enemies and deals heavy damage to them.
LOKI:
     Loki uses the manipulation of the battlefield by using the abnormalities. It is one of the warframes that is to be considered for more advanced players since it has a highly technical use for each of its skills.
SKILLS:

     DECOY: Created a holographic copy of Loki to take away the aggro from Loki himself. It is a good skill                   to confuse enemies and for surprise attakcs.

     INVISIBILITY: Renders Loki invisible for a short period of time which can be used for initiating an                          opener or running away if you are in danger.

     SWITCH TELEPORT: Switches the position of Loki and a selected target by teleporting it to each                          others position that leaves a confused enemy target behind.

     RADIAL DISARM: Disarms the enemies around Loki by sending out an energy wave.
MAG:
     Mag manipulates the magnetic fields around her giving her squad a chance to get the advantage in the combat. She can be used more on the defensive side to protect his squad with a certain set of skills.
SKILLS:

     PULL: Uses magnetic force to pull the enemy towards her and stuns them in the process.

     SHIELD POLARIZE: Repairs an ally shield and also damages any enemy that gets close enough to the                    shield aura.

     BULLET ATTRACTOR: Uses fire bullets to magnetize the enemy fire and sends it back to the attacker                    using a magnetic wave.

     CRUSH: Crushes the opponent in the specified area dealing heavy damage on cast.
NYX:
     Nyx uses the mind control as the basis of her attacks. She has the ability to reach the depths of an enemy`s mind and manipulate it the way she wants to her advantage.
SKILLS:

     MIND CONTROL: Grasps the mind of an enemy for a limited of time and turn him against its allies by                   controlling it.

     PSYCHIC BOLT: Sends away a pack of bolts towards the enemy dealing moderate damage.

     CHAOS: With a psychic blast, Nyx confuses all the enemies on the battlefield and creates a mass                          hysteria to daze them.

     ABSORB: Absorbs any and every attack used around her and sucks it inside creating a shield and                          nullifies the overall damage.
RHINO:
     Rhino is the heavies warframe of them all. He can be considered as the TANK for the battlefield with a good combination of moderate damage output while having the ability to soak up a lot of damage directed towards him and his allies.
SKILLS:

     CHARGE RHINO: An electrified charge towards enemy which deals heavy damage to those that stand                   on its path.

     IRON SKIN: Rhino thickens his skin to increase his defensive abilities on its warframe to soak up a lot                    of damage.

     ROAR: Grants increased damage to all the allies around him by powering them.

     RHINO STOMP: Changes the time and space continuum and leads enemy into failure on their attacks                    by slowing down the time.
SARYN:
     Saryn uses poisonous attacks which is effective both in organic and synthetic type of enemies. She is also hard one to catch due to her set of skills.
SKILLS:

     VENOM: Sends out a spore that attaches to her enemy which does damage over time. Killing the spore                 triggers an AoE (area of earth) viral infection to  the surrounding enemies.

     MOULT: Gets rid of her skin like a snake which attracts enemies and grabs the aggro from her to                         distract them.

     CONTAGION: Applies a toxic aura to the weapon she is using which deals an infectious attack on each                  hit she uses.

     MIASMA: Sends out a poisonous gas cloud in the area dealing heavy damage to both synthetic and                        organic type of enemies.
TRINITY:
     Trinity is the main HEALER warframe that plays the part of a supportive role for the squad. With her healing abilitiesi she might be crucial to have especially for certain missions.
SKILLS:

     WELL OF LIFE: Targets and applies an aura on an enemy unit. When her allies attack to that specific                   unit, they regain life on each hit.

     ENERGY VAMPIRE: Works in a similar way with well of life but instead of life, allies gain energy by                        attacking the enemy that has been applied the energy vampire.

     LINK: When applied, the damage taken is transferred to an enemy unit close by.

     BLESSING: Heals the squad to the max and also fills up the energy bar for them and gives them a                        temporary damage immunity.
VAUBAN:
     Vauban is a tactical warframe. He uses traps to disable or kill on activation. He also has mass trapment skills to be used in full squad fights to change the tides of the battle.
SKILLS:

     TESLA: Throws a hand granade charged with electricity that kills whoever enters its vicinity on                             explosion.

     BOUNCE: A launching pad that can be applied to any type of surface to be used defensively or                            offensively by anyone.

     BASTILLE: Creates an energy prison which traps the enemy inside temporarily preventing it to move.

     VORTEX: Creates a spiral energy field that pulls enemy towards it and traps them inside. Works as a                    mass prison entrapment for the enemy units.
VOLT:
     Volt uses electricity as his main type of attack. It is a good alternative warframe to those who are attuned with more of a magic gameplay in other MMOs.
SKILLS:

     SHOCK: It sends out a targeted bullet which deals heavy damage to the enemy which dazes the target                 and the one next to it.

     SPEED: Gives Volt a burst of energy that speeds his movements and agility for the duration.

     ELECTRIC SHIELD: In certain type of situations, Volt casts out a shiled that redirects the attacks                        coming towards him to another point.

     OVERLOAD: Creates an energy field by blasting electrical beams that deals heavy damage to the                          enemy that stands close to the center of the explosion.