UNCHARTED WATERS
If you like to be the seadog that has an impact on the course of history, Uncharted Waters is what you should be looking at!
UNCHARTED WATERS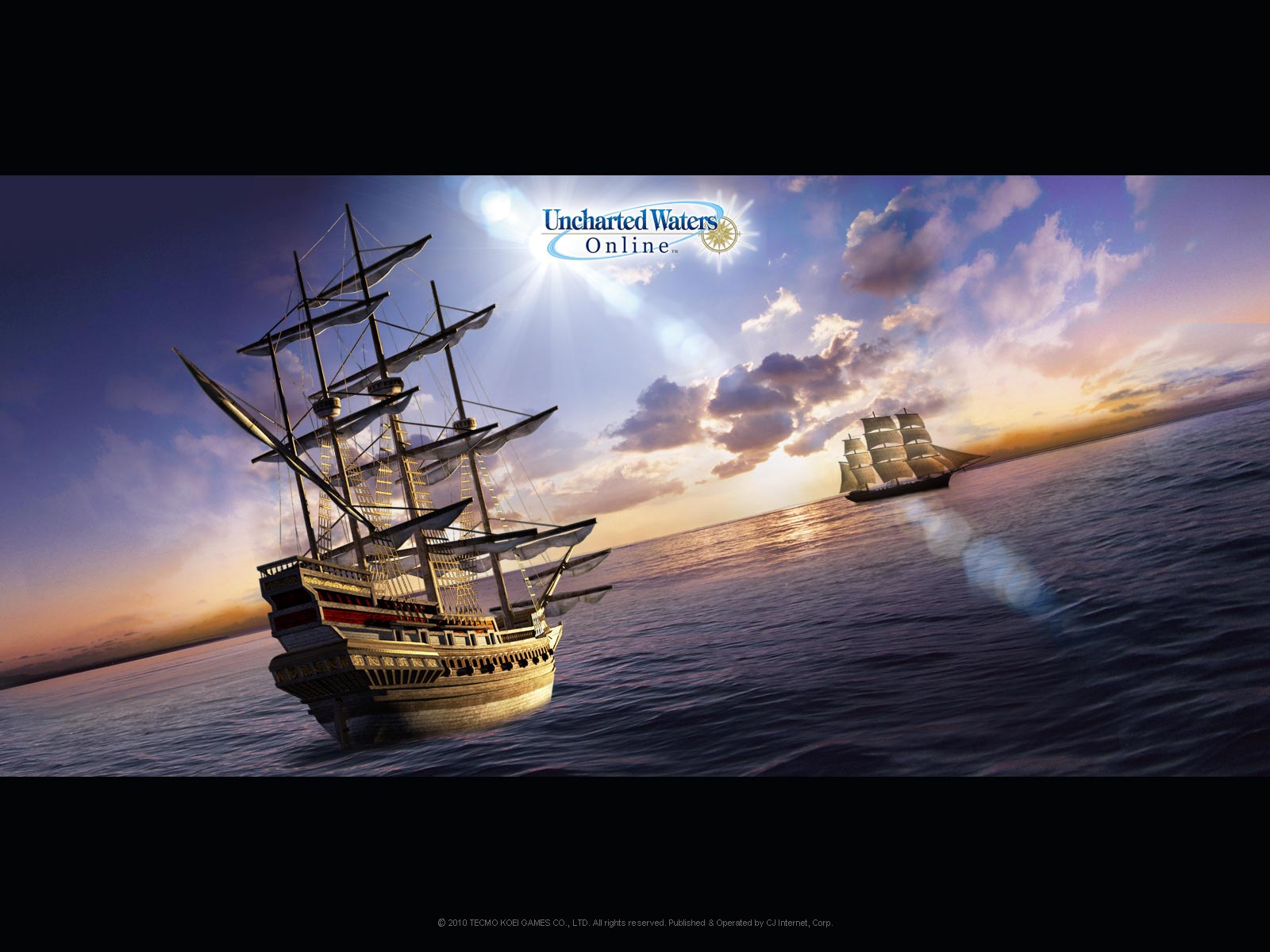 Developer(s): KOEI ( http://www.tecmokoeiamerica.com/ )
Publisher(s): KOEI ( http://www.tecmokoeiamerica.com/ )
PLOT:
     Uncharted Waters is a game rather than having a fantasy world, it connects the player with the history of the world. You take on the role of a protagonist from 6 different nations and play an important role and go through all the historic events, become the seadog of the time. It mostly stays loyal to the real history of the world with a little bit of fantasy plotting as an addition to juice up the whole genre.
CLASSES:
 ADVENTURE-TYPE:
     Adventure-type focuses on the wonders of the world. As an adventure-type, you get to set foot on places that no one else ever did before and reveal the secrets of those places. In your adventures, you come across many treasures to be found as well or even mythical creatures that the world didnt even know it existed.
     As you progress further down the ladder, you get to choose different paths to shape and mold you into what you are, the legendary adventurer! There are three levels of jobs you get throughout the game and these are beginner, intermediate and master jobs.
BEGINNER JOBS:
Adventure Learner: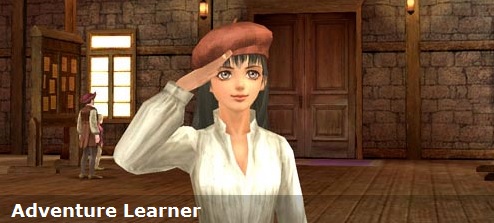 Adventure Learner is the starting point for adventure-type class. Basically what you do is to assist Expert adventurers and scholars. You dont get to be the legendary adventurer yet but instead you travel around and report what you have gathered as info and all the other discoveries to the authorities and clients.
Explorer: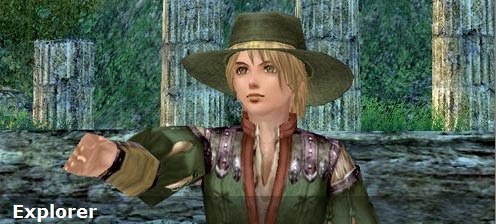 Explorer is the main beginner traveler. Trick for the explorer is to ready yourself for long travels. Pack your bags right and you will never have any problems taking over the longest distances over the world. It also helps you to experience on the basic skills such as collecting or fishing due to long distance ttrips far away from home.
Surveyor: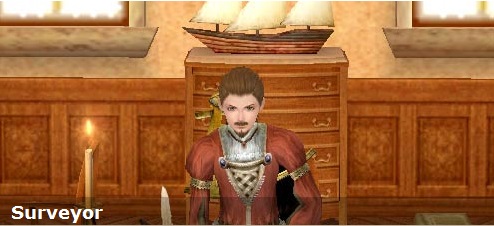 Surveyor focuses mainly on the geographical discoveries at sea. Geographical knowledge is crucial for this job since the sky is the limit and you wouldn`t wanna end up on the wrong side of the world due to insufficient knowledge.
Biologist: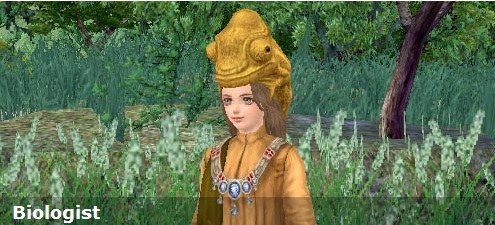 Bilogist focuses on life forms such as unknown creatures that can be seen throughout the journey or even ancient fossils. To be successful, one must know all there is to know about the historic creatures or keep an open mind on whats there to show its face during the travels.
Fisher:
     Fisher is all about the fishes in the sea and keep those stomachs full that are willing to on the ship. Since the playground for the fisher is limitless, there is always some way to earn what you can keep by taging along the ship crew on the travel.
Excavator: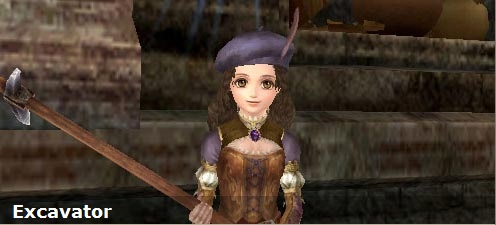 Excavator loves to uncover the mysteries of ancient artifects and hidden treasures. It is always good to keep one on board so that it would be something extra to make sure you have more than enough retirement plans.
Helmsperson: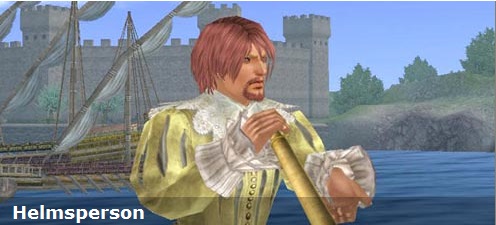 Helmsperson is the real deal. He is the one that is responsible for sailing the ship so it is crucial to keep one really close to you. Since he has enough knowledge to steer any ship over the horizon, its good that you have one.
INTERMEDIATE JOBS:
Missionary: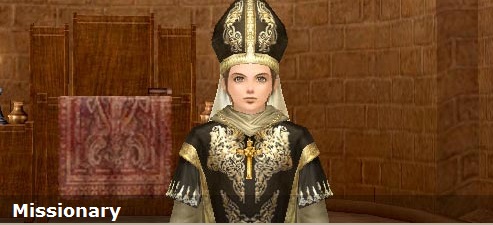 Missionaries are the people full of knowledge on "Theology". Their main purpose is to uncover religious relics and visit various churches and holy sites to gather information about the social aspect of different communities living around the world.
Historian: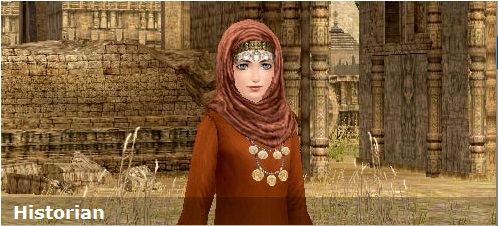 Historian discovers and researches the historic sites and relics. Since it requires both historic and theologic knowledge to fullfil the needs of the job, you may say that they hare best of both worlds from missionaries and excavators.

Cartographer: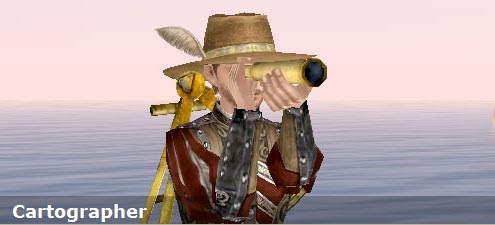 Cartographer can be seen as superior surveyors where not only they have the knowledge about geographical discoveries, but they have the knowledge for the seven seas and beyond.

Hunter: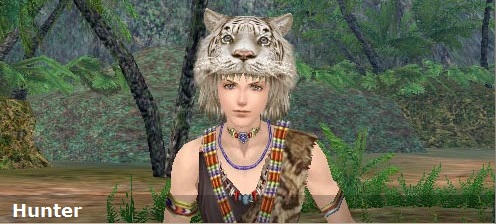 Hunter is the upgraded version for biologist. They have the knowledge on biological beings but as an addition to that, they also got few tricks up their sleeves to catch the rare and unknown creatures. They have the biological knowledge on fauna but also they have some combat skills next to it so they can be efficient enough to catch their target.

MASTER JOBS:
Treasure Hunter: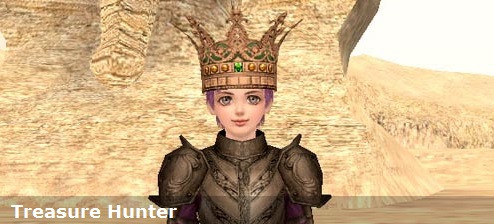 Treasure hunter is all about the treasures he find during his journeys and all the artwork waiting to be appreciated by his presence. To be able to achieve his goal, treasure hunter needs the skills on archeological knowledge and artistic insight so that he can be of use towards the masterpieces.
Ocean Explorer: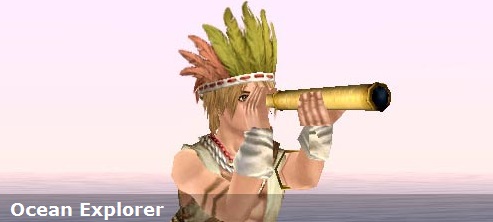 Ocean Explorer is an experienced adventurer who has all the characteristics of a true leader during an endless journey and also has the ability to aid all of his crew by healing the needed and rescue those who are stuck in desperate situations.
Archaelogist: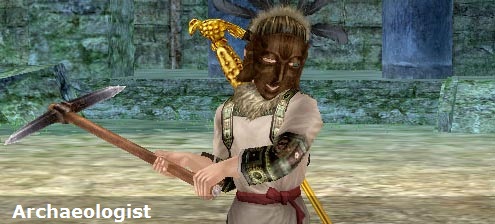 Archaelogist takes his place among the crew and plays an important role on discovering ancient relics and research them to understand their origins when there is an ancient ruin to be come across. He understands the path one must take to unfold the secrets of ancient civilizations by the studies on relics he finds during his journey.

Thief: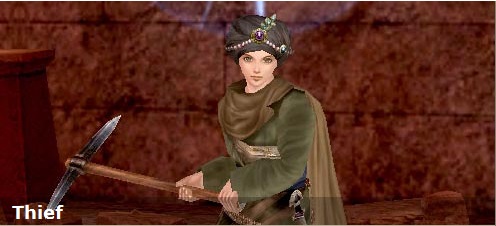 Thief is the master of ambush and is a master scavenger when it comes down to tombs and ancient ruins. Since scavenging is his main way of making money, he has a keen eye on finding them. He is always prepared for unexpected company so he is always armed with an arsenal enough to keep him away from them and prepare for the ultimate ambush.

Priest: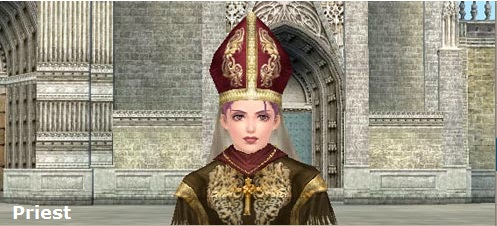 Priests always go after the religious artifacts making them excellent archeologists. They are equipped with theological knowledge to discover anything and everything about the ancient religious civilizations and come to understand that they may be the key.
Naturalist: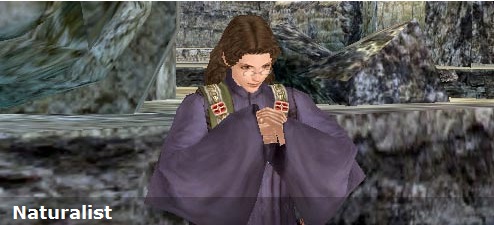 Naturalist has a very wide range in different fields. His main focus point is the world itself and all the natural phenomenon happening around it that is connected to the living world.

Ranger: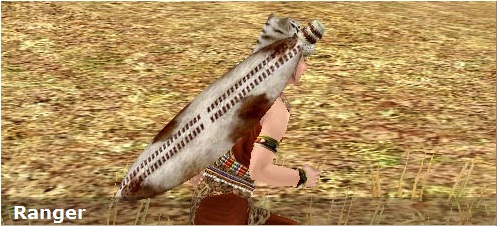 Ranger since he roams around the earth itself, he faces many different dangers in the open world and wild life. Since its a way of life to the rangers, they are all equipped with an arsenal of weaponry for the self defense and also they have the excellent research skill so that they may find use of different things in the wilderness and benefit from them.

Artist: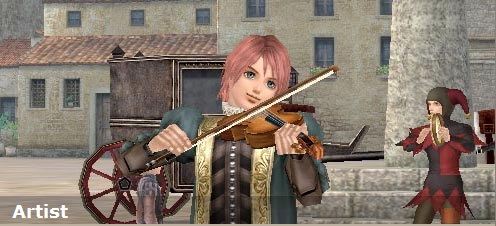 Artist goes after the true aesthetics in the world and he is very skilled with all types of arts, crafts and music. Artists are great at playing violin so much that it even makes others envy the potential of an artist.

Guerilla: 
     Guerilla is all about guerilla warfare. They are masters of hand-thrown weapons and uses the surroundings as a good vangage point to take down their opponents. As long as you pay them what they want, they are the perfect mercenaries.

Interpreter: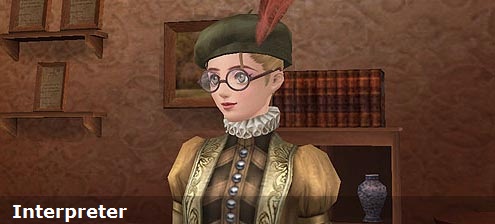 Interpreter is the master of linguistic studies. They study all types of languages around the world and know how to categorize them. They are also good translators due to vast knowledge of languages.

Salvager: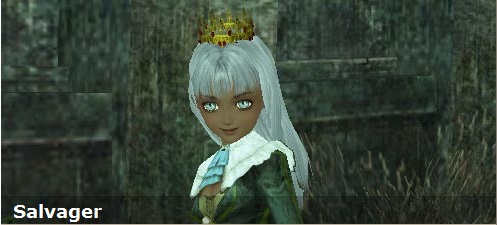 Salvager is an excellent investigator. She goes after the wrecked ships all over the world  and explore them but the real part of the job is when she start salvaging. Since it requires a sense of direction to find out about all those ships, salvager also has great skills in navigation.

Folklorist: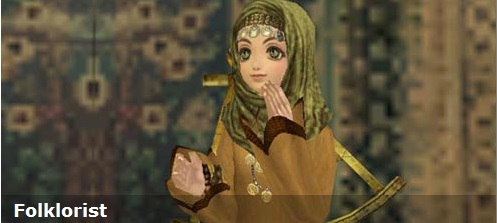 Folklorist studies the history of specific civilizations according to their culture, traditions and geographical importance.

Adventurer Mentor: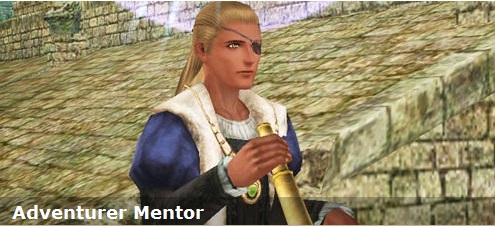 Adventurer Mentor is the one who trains the future generations of adventurers. To be able to do that, one must have a very good knowledge of overall skills and history.

Ruin Explorer: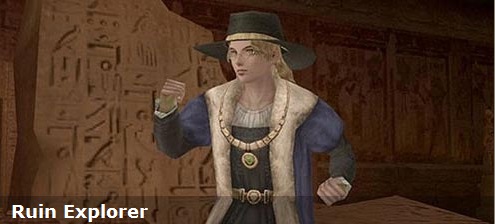 Ruin Explorer has excellent skills in navigation but what he excells best is the study and understanding of inner layers for ancient ruins. He also has very good skills in the survival aspect due to unknown places down below and the type of dangers it holds.

BATTLE-TYPE:
     Battle-type focuses mainly on the joy of combat and huge scale battles. From the moment you set foot on the land, it is all about soliders, pirates and mercenaries. The world it holds is a world with a lot of conflict and honor; and sometimes dishonor. Whatever happens, it is always about the fame and glory, anything else comes afterwards.
BEGINNER JOBS:
Military Learner: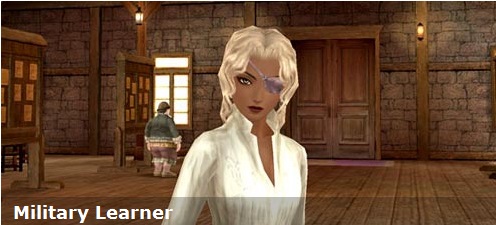 Military Learner is position where start learning all about combat professions. There are many different branches throughout the game but as a military learner, you get to take a peak to every single aspect of the battle-jobs.
Mercenary: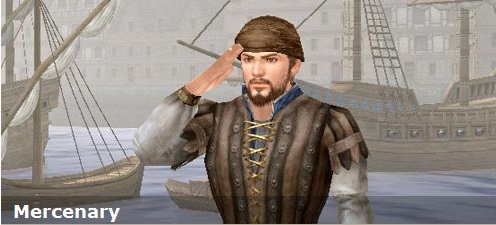 Mercenary is the hired gun for any type of situations against enemy countries. They are skilled in closed range combat and they know their way around sword fighting.
Bodyguard: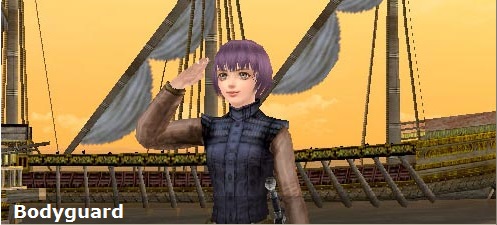 Bodyguard is the main tool of recovery in the fleet. They are expert in defensive action and recovery skills. They also have a thing to rescue the needed and tend the injured ones during the journey.

Brigand: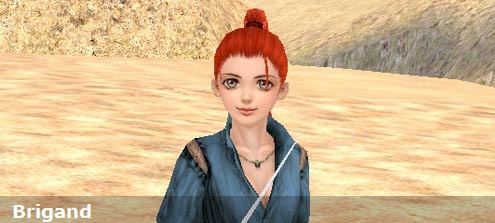 Brigand is the expert sailor for galley-type boat sails. They attack foreign ships for spoils and have all the skills at hand to scavange whats left afterwards.

Jr. Officer: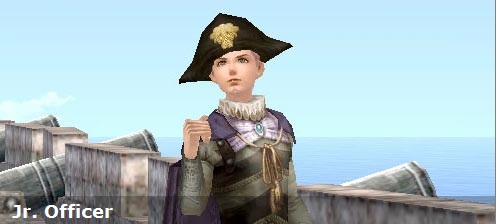 Jr. Officer basically leads the attack on the enemy taking his place in the interception fleet. They have the ballistic skills which help them to target long distance enemy ships. All these skills that the Jr. Officer has plays an important role to change the tides of a sea battle to his favour.

TRADE-TYPE:

     Trade-type is where the money lies with the least dangers to face. As a trade-type, it is important to have the social skills of trading since that is a crucial point for traders to make a living out of it. Since there are limitless opportunities for trading over the seas, one must always keep itself up to date with what is going on around the world inside out.
BEGINNER JOBS: 
Trade Learner: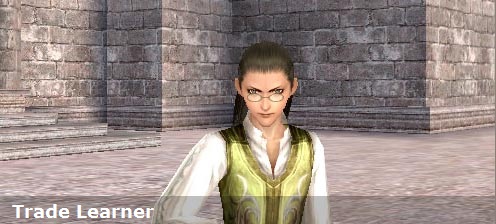 Trade learner gets the basic skills for every single trading opportunity like merchant, accountant or any other trading profession to help them along her journey. Trade learners travel all around the world with their goods in their bags and try to make a profit out of every possible option.

Food Dealer: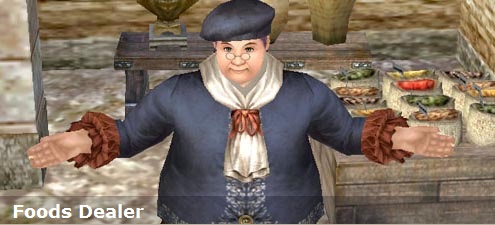 Food Dealer gets to be known as gourmets who deals with everything that has to do with food. Since they need to understand what they are dealing and making money out of it, food dealers are great cooks alongside with producing and processing the food itself.

Yarn Dealer: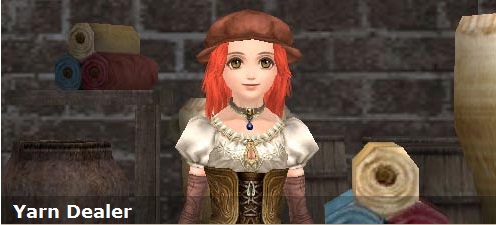 Yarn Dealer is all about fibers and what can be created using different types. Although they are professionals at making beautiful attention-seeking dresses, where the speciality lies for yarn dealers especially in this era is that they can make sails for ships which makes them a very popular business people.

Accountant: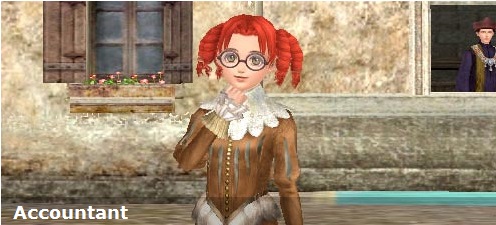 Accountant handle all different types of trade goods that are prone to market price fluctuation. They handle things in a more materialistic way so that in either way, they come out on top making a profit out of it. They are also skilled tailors for making apparel and sails for the ships.

Chandler: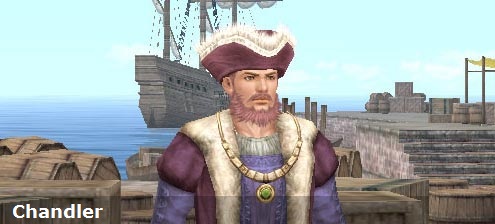 Chandler takes care of weapons and firearms. Dealing weapons make them the most wanted people during the times of war. Even in the time of pease people still stay interested to these chandlers since they like to feel safe. They can also build cannons which is important for the sea world.

Mineral Trader: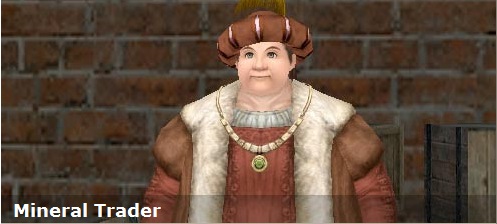 Mineral Trader works on the mineral trading for the warfare equipment. Since it is a very important element for producing cannons and other mineral based equipment, they are highly important for most of the soldiers.

Medicine Trader: 
     Medicine Trader is highly skilled in First Aid and pathology. They have a good bit of knowledge on any other medical subjects as well. They trade medicines and medical equipment that is crucial especially long distance travels.

Animal Trader: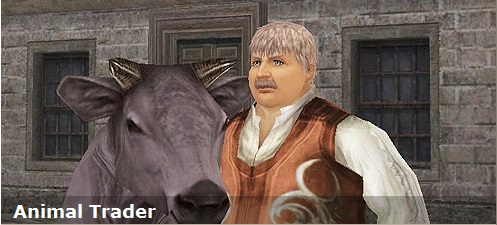 Animal Trader deals with livestock trading which is the basic need of any human being living on this world. Alongside their trading skills, animal traders also have very good skills in cooking using their own goods to trade.