Splitting Blocks
Play this game and enjoy a brain exercising game experience. Lead the shapes to the exit holes. Easy and good Skill & Brain games.
Play review and controls of Splitting Blocks Game
This is a fun physics and brain exercising game in splitting blocks games which you are going to find to be a lot of fun. The objective of this game is to lead the yellow shapes (mostly round) to the orange/brown exit hole in order to advance to the next level. In order to safely lead the yellow shapes to the hole, you need to cut or split objects. The wood objects can be cut while the metal and brick objects cannot be cut. Joints, in from of thin strings, can be splitted. Think well and build a strategy to lead the shape to the hole. Collect the stars for bonus points. Have fun.
Game Controls: Mouse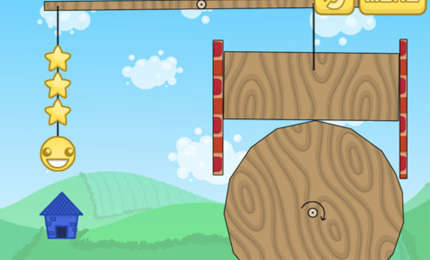 Game Type: Skill & Brain Games