Snoring Elephant
This is a skill game which is a lot of fun as you are going to play with cute animals. Easy and good Skill & Brain games.
Play review and controls of Snoring Elephant Game
The huge elephant is snoring while he is sleeping and his snoring is so loud that every other animal is annoyed by it. The elephant`s snoring is deafening. So in order to save the other animals, you need to wake up the elephant and in this game in snoring elephant games the other animals are going to help you with their abilities. To wake the elephant up, it is enough to make one of the other animals touch him. Every animal has a different ability and you need to figure out a way to use them wisely to wake the elephant up. Use your mouse to play and follow the instructions on the game screen.
Game Controls: Mouse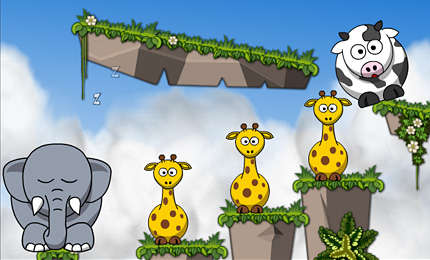 Game Type: Skill & Brain