Safari Zebra
This zebra is out for safari however every kind of obstacles and difficulties are waiting for him. Easy and good Skill & Brain games.
Play review and controls of Safari Zebra Game
This is a physics and brain exercising game in safari zebra games which is fun with the cute zebra character. The objective of the game is to lead the Safari Zebra safely to the next level. In order to do so, you should think and make strategical moves and make the Zebra`s road safe for him to drive through. Use the objects around you to make the Zebra a proper path to drive on and get rid of the things that would harm him. If you make a mistake, you can restart the level with the restart level at the top right corner of the game screen. Have fun.
Game Controls: Mouse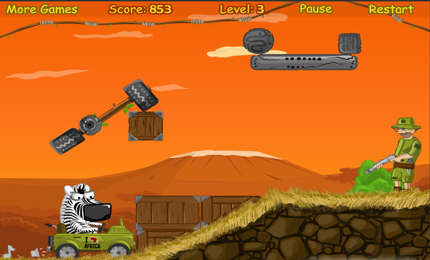 Game Type: Skill & Brain Games