Run Diego
You are adventurer Diego, you are discoverer and you are fan of Greenpeace! Easy and good Skill & Brain games.
Play review and controls of Run Diego Game
You control `Adventurer Diego`. Diego`s age is only 12. Help him and collect and learn 5 animals. In the game in run diego games has time ,that`s why hurry up and find 5 animals, and attention throw to banana monkey.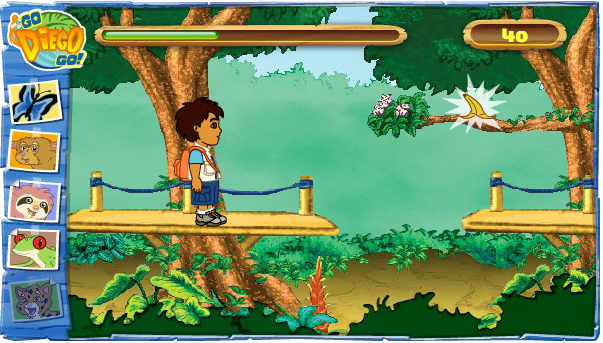 Game Control : Arrow keys and Spacebar
Movement: Left and right arrow keys
Jump: Spacebar

Game Type: Skill & Brain