Rolling Coconuts
By clicking on tree you can finish your level but you need to reach your target. Easy and good Skill & Brain games.
Play review and controls of Rolling Coconuts Game
You need to drop coconuts from tree but you have to prapare their ways properly if you don`t do this they will fall down and you will not finish your level!
Game Control: Mouse
gamess.com/up/img/478/coco.jpg" target="_blank">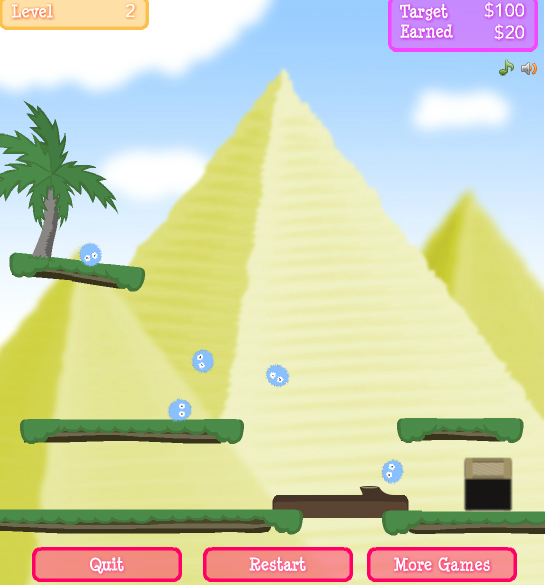 Game Type: Skill & Brain