Rabbit Hole
The cute rabbit wants to collect the carrots and get back his cozy rabbit hole. Easy and good Skill & Brain games.
Play review and controls of Rabbit Hole Game
This is a physics and brain exercising game in rabbit hole games which is quite fun with the cute rabbit playing with us. The objective of this game is to make the rabbit collect the carrots in the level and lead him to the rabbit hole and to advance to the next level. In order to lead the rabbit to the rabbit hole, you need to think well and make strategic moves using the objects around you. Avoid causing the rabbit to fall down otherwise you will fail. You can remove the wood objects however you cannot remove the metal objects. Use your mouse to play. Have fun.
Game Controls: Mouse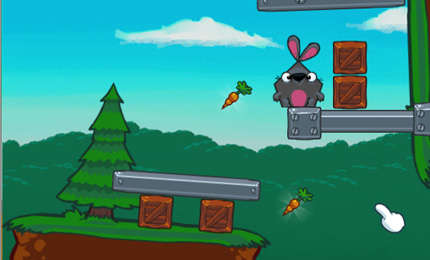 Game Type: Skill & Brain