Pirate's Diamonds
Collect diamonds by crashing them but don`t forget you have got short time! Easy and good Skill & Brain games.
Play review and controls of Pirate's Diamonds Game
You are a pirate and you want to get very precious diamonds but first you will crash diamond to collect them and hurry up TNT will gonna explode!
Game Controls:Mouse
gamess.com/up/img/382/ekran-resmi-2013-07-09-11.png" alt="ekran-resmi-2013-07-09-11" width="250">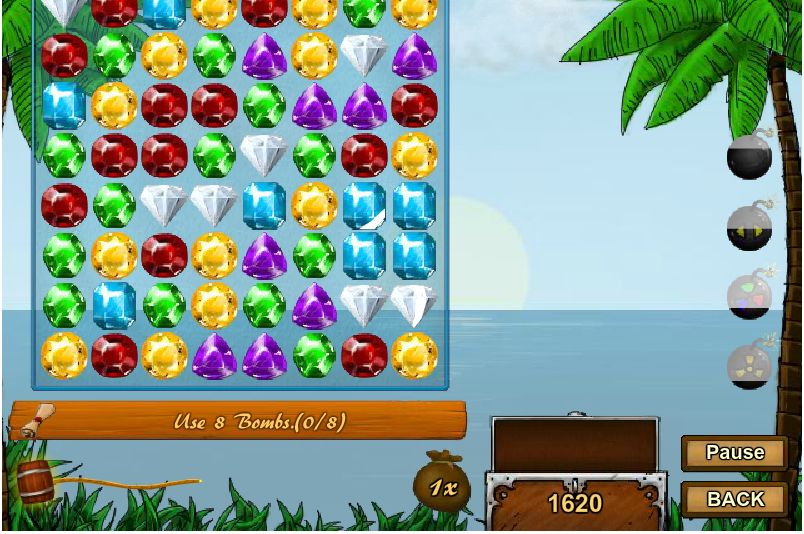 Game Type: Skill & Brain Games