Pack X
You are a pixel packman. Easy and good Skill & Brain games.
Play review and controls of Pack X Game
You are a packman. You closed wall pixel. But attention around the monsters. In level 2 game in pack x games included orange monster. This monster have special thing. If you move same direction, you will lost. 4 different staff give some extra attack. You can win when you close %80 wall.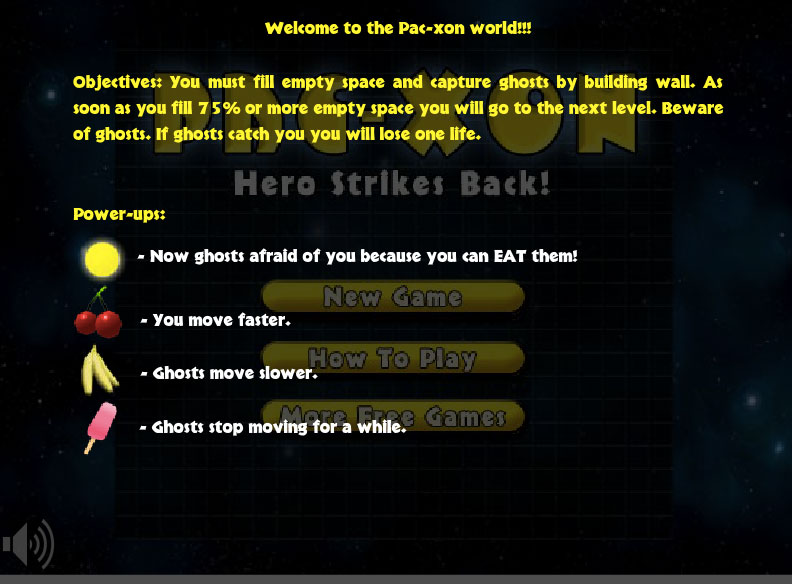 Game Type: Skill & Brain