Math Puzzle
If you like exercising your brain, we suggest you playing this math game. Easy and good Skill & Brain games.
Play review and controls of Math Puzzle Game
This is a puzzle game in math puzzle games which you will play with simple math rules. The objective of the game is to clear all the number buttons from the game screen. However, there are certain rules to do that. You can either combine the numbers if they are the same number or you can combine the numbers if the sum of them equal to a number on the other buttons. Using this rule, try to clear all the buttons by combining them. Have fun.
Game Controls: Mouse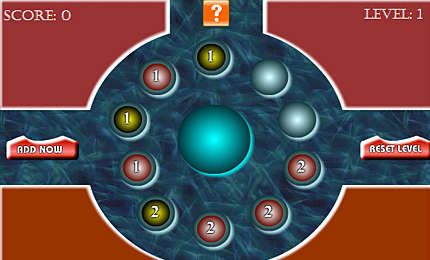 Game Type: Skill & Brain Games