Manage the Cafe
This game about 5 different management. Customers,order,serving food, giving and clearing dishes. Easy and good Skill & Brain games.
Play review and controls of Manage the Cafe Game
Do you want to manage a cafe ? Here we go! You can to be sales management in this cafe&restaurant.First , look at the customers, if you can quickly order they can be happy . And this give more earn point. If the customers wait long , they`ll be upset and they can leave. So how to play and control ? Good question. Let`s look !
Game Controls : Mouse
How to play : 
Click on a table to pick up an order.
Click on the ticket station to drop it off.
Click on the food at the counter to pick it up.
Click on the Table that`s finished eating to drop off check and collect tips.
Tip: You can only 2 carry items at once.
gamess.com/up/img/233/cafe.jpg" target="_blank">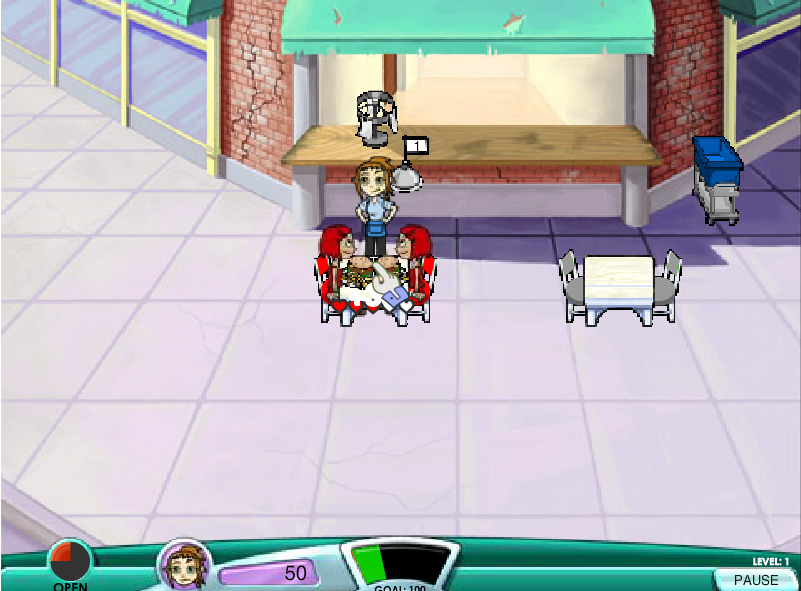 Game Type: Skill & Brain Games