Lion King Memory
Play this game and test your memory with Simba, Mufasa, Scar and other The Lion King characters. Easy and good Skill & Brain games.
Play review and controls of Lion King Memory Game
This is a memory game in lion king memory games which features scenes, character and more from the popular movie of Disney; The Lion King. The objective of this game is to memorize how many times a scene is shown on one small finger of the lion paw then click on the correct paw finger with the equal number of the scenes that are shown. In the harder levels, you will be invovled with scenes on more than one and two fingers of paw. Have fun and good luck.
Game Controls: Mouse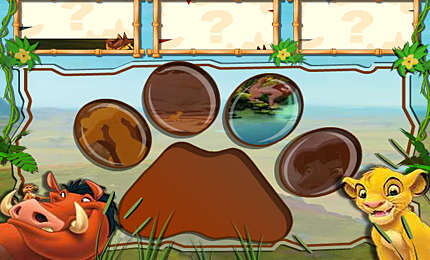 Game Type: Skill & Brain Games