Evil Ghost
This ghost wants to go out the wall. Use your mouse and don`t let the ghost outside. Easy and good Skill & Brain games.
Play review and controls of Evil Ghost Game
With this game in evil ghost games you will find the opportunity to keep evil away. The ghost want to be free of the area of salt and do his evil bidding. To prevent this, you should use the salt jars and complete the salt barriers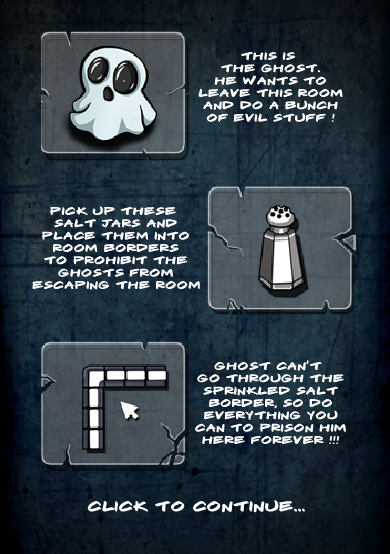 This picture can be your guide.
Game Controls: Mouse

Game Type: Skill & Brain Games