Clever hamster
Help this hamster for hungry cat. Cat is waiting for the hamster, take the hamster and arrive at home in time . Easy and good Skill & Brain games.
Play review and controls of Clever hamster Game
You control tube and some staff. Use your mouse and drag true position. when finish the time open hamster gate and will go to home that`s why , hurry up !
gamess.com/up/img/293/clever-hamster.png" target="_blank">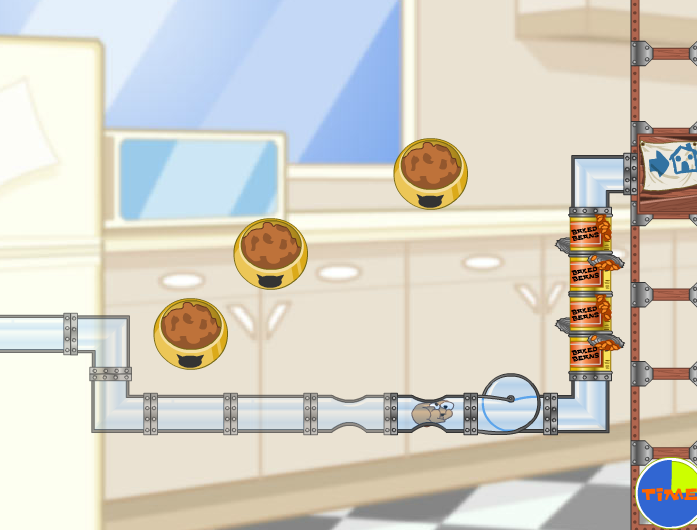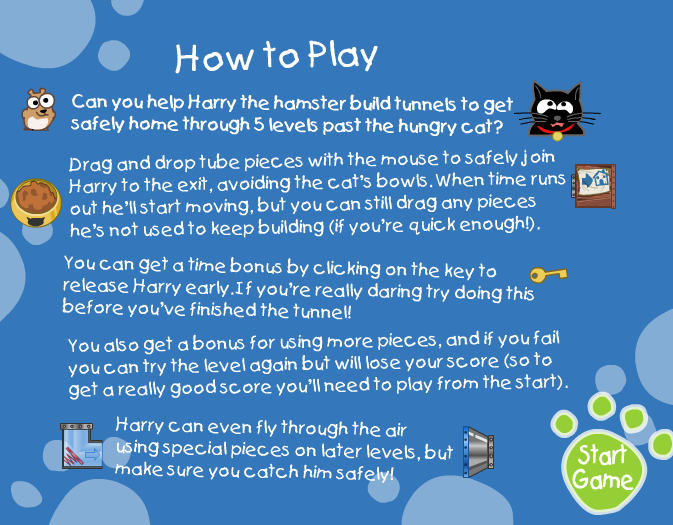 this picture can help you. First look at the how to play and plan the strategy. Good luck !
Game Controls: Mouse ( click and drad the staff

Game Type: Skill & Brain