Cat and Dog
Cat and dog collecting falling foods, If you love dogs or cats you will love this game. fish and bones, also fruits for feeding. Easy and good Skill & Brain games.
Play review and controls of Cat and Dog Game
Cat and Dog game in cat and dog games created for Two player. You can make competition with your friend, or two kid can play this game. Player one will use dog and other can play with cat. One day cat and dog was on the beach, foods started to fall from sky and they was very hungry. Go and eat all good meals falling.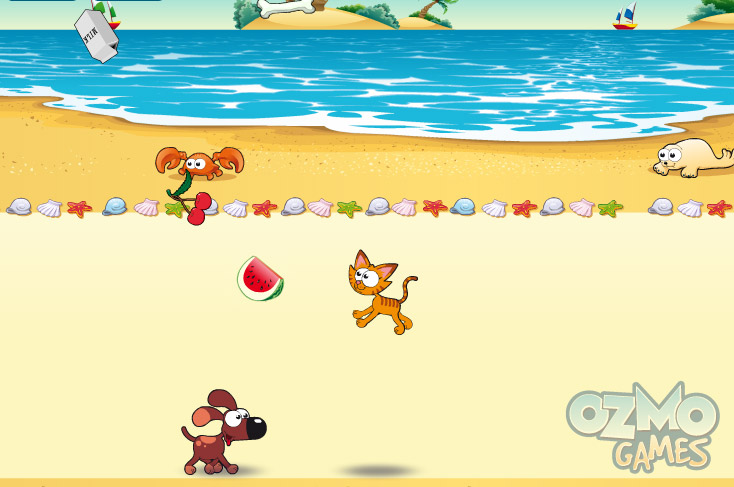 Cat can Eat: fish bone, Milk, Fruits
Dog can Eat: Bone, Meat, Fruits
Game Controls:
1 Player: A,S,D,W keys
2 Player: Arrow Keys


Game Type: Skill & Brain