Bouncing Star
You control a star. When start the game, hurry up because game has time and fast motion. Easy and good Skill & Brain games.
Play review and controls of Bouncing Star Game
Your main mission is jump the Star to highest area.You can only land on falling platforms. The more difficult the game in bouncing star games will be . That`s why hurry up and play carefully. Run around the platforms builds momentum for higher jumps.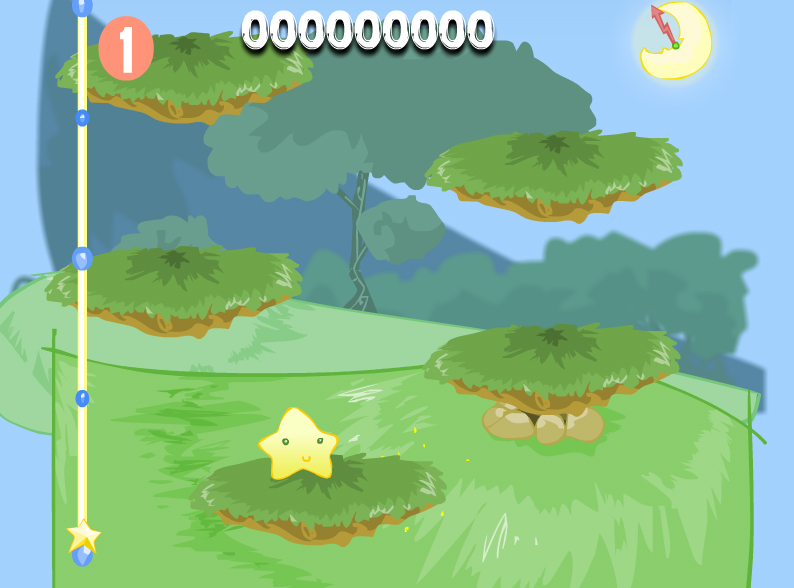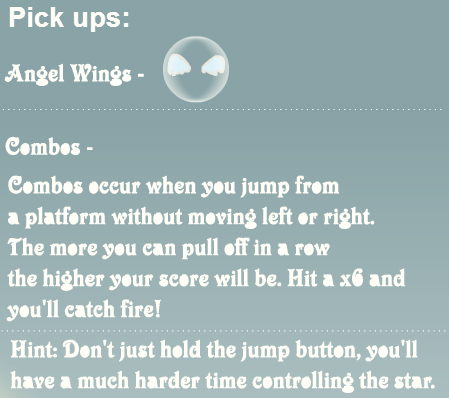 Game controls : Arrow keys 

Game Type: Skill & Brain Games