Blowing Kings
Play this game and excercise your brain a bit. You will enjoy it a lot if you are good with physics. Easy and good Skill & Brain games.
Play review and controls of Blowing Kings Game
This is a physics game in blowing kings games which you will enjoy a lot. The objective in this game is to push dark kings and guards off the island using bombs. You need to place the bombs on the strategic spots to properly push them out of the island. Meanwhile an ally kind might appear in the levels and you should avoid pushing him off the island. To place bombs, simply move your mouse to the spot you want to put the bomb and click to place it. It`ll explode in 3 seconds. Have fun.
Game Controls: Mouse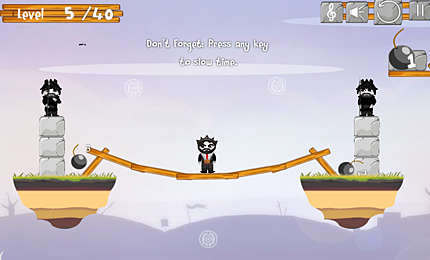 Game Type: Skill & Brain