Big Tower
You will build a tower and protect your tower. You will provide the security. Easy and good Skill & Brain games.
Play review and controls of Big Tower Game
You will use different building materials.You should choose a material and click in the tower building area.The building materials will fall in ground and be formed a tower build.Then you will click to `begin wave` button.And you will fight using the sword with your enemies.
 gamess.com/up/img/1204/tower.png" target="_blank">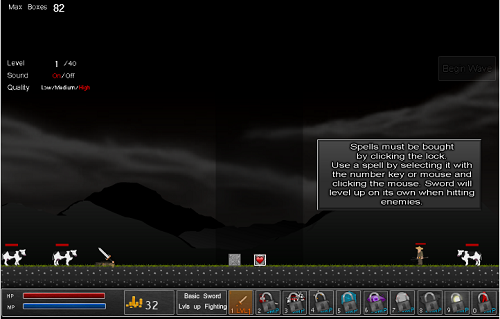 Your enemies are different assets.Example they can a person,a cow or different animals.There are 40 levels in game.
Game Controls : Mouse

Game Type: Skill & Brain Games