Spaceship
Spaceship`s target is shoot and destroy other spaceship.Then it earn gold and different powers. Easy and good Shoot & Hit games.
Play review and controls of Spaceship Game
First you select your spaceship but you can always change ships later.Then you use your spaceship, destroy enemy`s ship and collect gold. If the other spaceship die,you will see different power and information.You earn some title progressively.You will see more big spaceship at the end.You kill its and you finish the level.
gamess.com/up/img/1196/spaceship.png" target="_blank">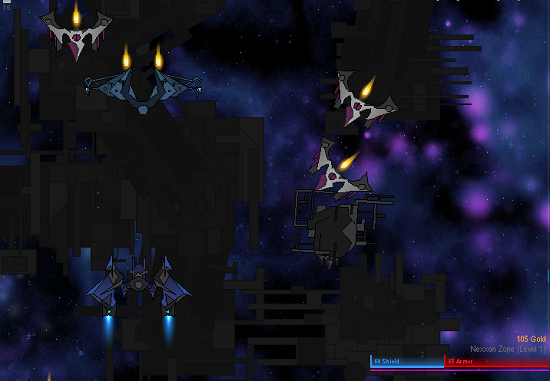 Game Controls: Arrow Keys
Shoot: Space

Game Type: Shoot & Hit Games