Robot Wars
Hit frogs and other enemies but do not die, if your life count is over you will lose game! Easy and good Shoot & Hit games.
Play review and controls of Robot Wars Game
This game in robot wars games is for robot lovers and lovers of weapons! You will kill enemies, collect shiny little squares etc.But don`t forget you have limited lives if they over you will over too!
Games Controls:
Arrow Keys(double click up arrow when in air for longer jump.)
X:Change weapons
Space:Shot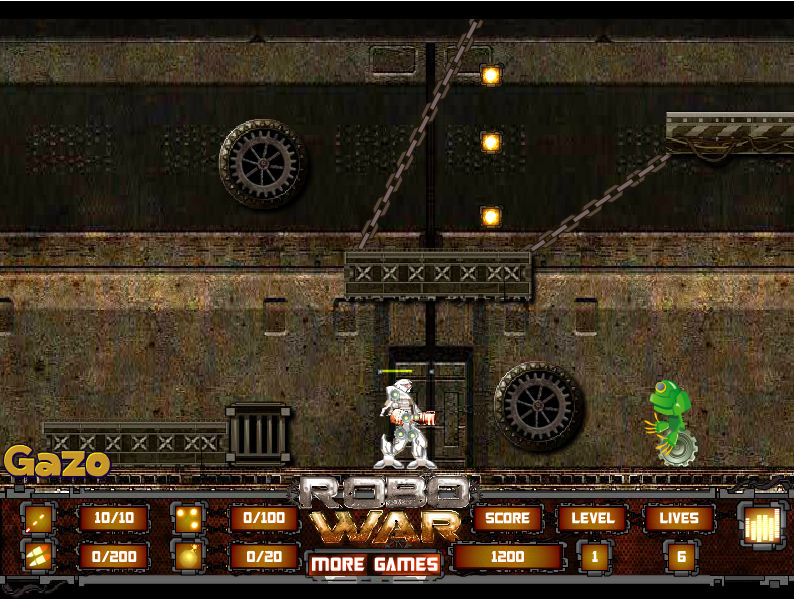 Game Type: Shoot & Hit