Go Blocks
Jeff has got a different gun.This special gun doesn`t have any effect on enemies, but it can drop the blocks on their head. Easy and good Shoot & Hit games.
Play review and controls of Go Blocks Game
Go Blocks is different shoot game in go blocks games.Because you don`t shoot above enemies,you should shoot to blocks.The blocks fall onto enemy`s head and the enemy die thus.Of course you will earn points and you will advence.You should be careful!You can`t shoot while you are walking or jumping.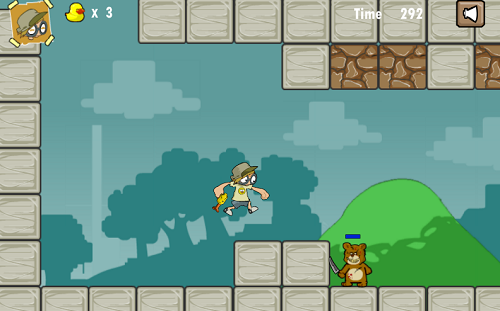 Game Controls: Arrow Keys
Pause or Characters Screen: P
Shoot and aim: Mouse

Game Type: Shoot & Hit