Chakra Energy
Play this game and fill the energy into the chakras matching their colors. Easy and good Shoot & Hit games.
Play review and controls of Chakra Energy Game
This is a relaxing game in chakra energy games which you will find fun and it also exercises your brain. The objective of the game is to make the energy coming from the flowers flow to the chakras and fill them. To be able to fill the chakras, you need to place the eyes, which will redirect the energy flow, to the right spots and the energy color must match the chakra color. Do not overfill the chakras. Use your mouse to play. Have fun.
Game Controls: Mouse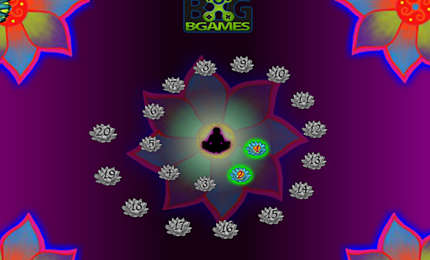 Game Type: Shoot & Hit Games