Bullet Time
You are a hero like Matrix. You fight rival. You are black character, white character is cpu or other player. Easy and good Shoot & Hit games.
Play review and controls of Bullet Time Game
You have 2 different game in bullet time games mode. You can choose anyone. If you choose one players mode, you have 3 different way. Bullet mode,Normal mode, 300 bullet mode. They include a little difference. In the game, you can try a lot different fighting combination. Flip, back flip, throw, etc. 
Game Controls: There is a lot control keys. Check out second Picture.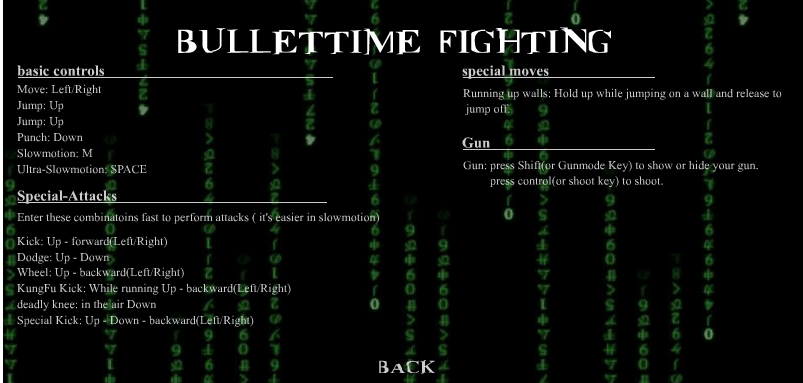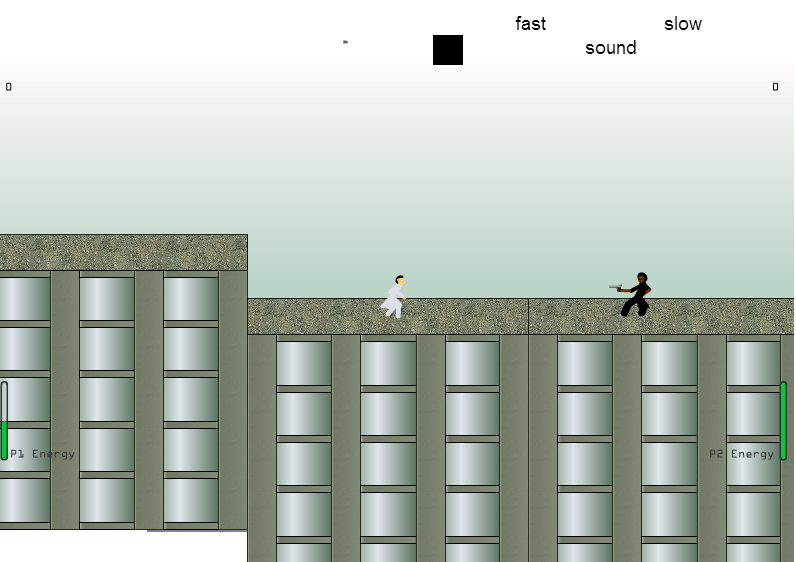 Game Type: Shoot & Hit