Pooh Puzzle
Play this game and solve the puzzle with the cute Winnie the Pooh and Piglet. Easy and good Puzzle games.
Play review and controls of Pooh Puzzle Game
This is a puzzle game in pooh puzzle games which features the popular and cute character Winnie the Pooh and Piglet from the Disney movie and series Winnie the Pooh. Once you start the game, you will see a red button at the bottom left corner of the game screen. Click on that red button to get a piece of the puzzle. Look for the correct location for the piece on the game screen and click and drag the piece to the location. Once you located a piece, click on the red button again to get the next one.
Game Controls: Mouse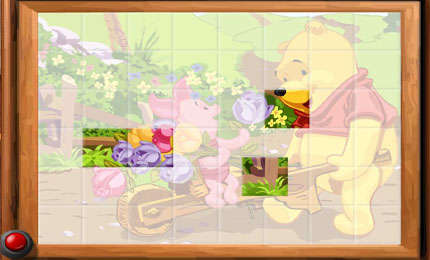 Game Type: Puzzle Games