Emma Watson Images
If you are a fan of Emma Watson, who is a famous actress, you are surely going to enjoy this puzzle. Easy and good Puzzle games.
Play review and controls of Emma Watson Images Game
Play this game in emma watson images games and enjoy a fun and addicting puzzle game experience with the pictures of the famous and beautiful actress Emma Watson who played Hermione Granger in the Harry Potter movies. All the pieces of the pictures are disordered and you need to complete the picture by removing the tiles. To remove a tile, click on the tile you want to remove and click on the other you want to swap places with. Complete the picture and advance to the next level.
Game Controls: Mouse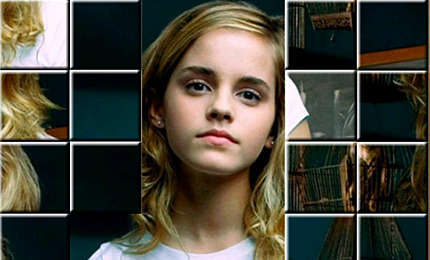 Game Type: Puzzle Games