Atom Puzzle
Atom Puzzle is molecular level puzzle. Choose the right atom to destroy all. Click the middle atom of each group. Easy and good Puzzle games.
Play review and controls of Atom Puzzle Game
Rule of this puzzle is destroy all the atoms on screen.
gamess.com/up/img/304/solver.jpg" target="_blank">
Click the middle atom to destroy connected two other atom.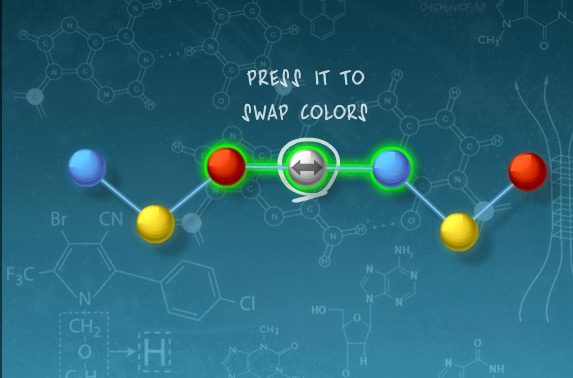 You will see other items and different objects in higher levels.

Game Type: Puzzle