Sledding Pets
Play this game and enjoy a really fun sledding game which you are going to play with cute pets. Easy and good Others games.
Play review and controls of Sledding Pets Game
Cute pets are waiting for you to play this game in sledding pets games with them. It is Christmas time again and it has snowed so much. As there are so much snow around, the cute pets think it is a must to play sledding and have some fun. In this game, you will play sledding with the cute pets. Before you start the game, you can choose the cute pet you are going to play sledding with among the cute dogs and cats. Use the left and right arrow keys to control your pet and try to collect as many presents as possible.
Game Controls: Arrow keys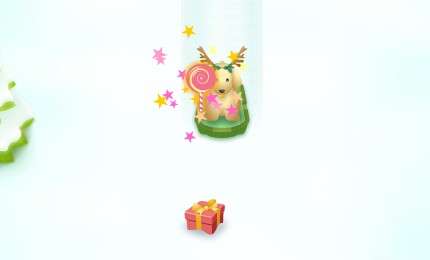 Game Type: Others