Fast Typing
Play this game and test your typing skills. If you are not fast enough, you can exercise. Easy and good Others games.
Play review and controls of Fast Typing Game
This is a typing game in fast typing games which is pretty addicting. The objective of the game is to type each bolded word less than a second and pass to typing the next one. As you keep typing without making a mistake, words with more letters will start to appear for you to type. If you type the word correctly, the word will be green and if you make a mistake or be late to type, the word will be red. Have fun.
Game Controls: Keyboard letter keys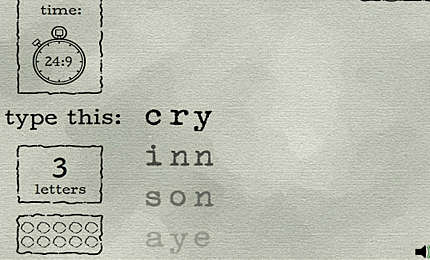 Game Type: Others