Gold Collector
These pirates are collecting gold coins yet they need your help to throw them to the treasure chest properly. Easy and good Gold & Jewelry games.
Play review and controls of Gold Collector Game
This is a fun puzzle game in gold collector games which you can play to have and exercise your brain at the same time. The objective of this game is to throw the gold coin into the treasure chest in each level and advance to the next level. However, doing so is not so simple. You will need to pass the coins from pirate to pirate, throw the coins through obstacles, make the coin bounce to the target and more. In order to aim, simply move your mouse and the line of the coin would show up for you. Click left mouse button to throw the coin. Have fun.
Game Controls: Mouse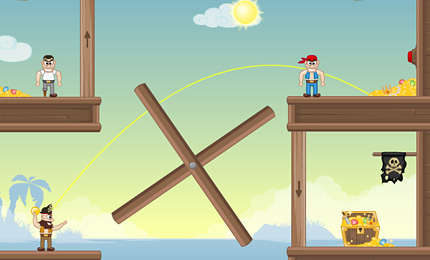 Game Type: Gold & Jewelry Games