Mad Truckers
Mad Trucker afraid of accident.So you shouldn`t make accident,ride truck carefully. Easy and good Car & Drive games.
Play review and controls of Mad Truckers Game
You should ride truck to finish.But you don`t have to crash with other cars.There are obstacles in next levels.If you pass over obstacles or exit from road,you will lose heart.The time is very important for you.The customer or your relative give different tasks.
gamess.com/up/img/1199/trucker.png" target="_blank">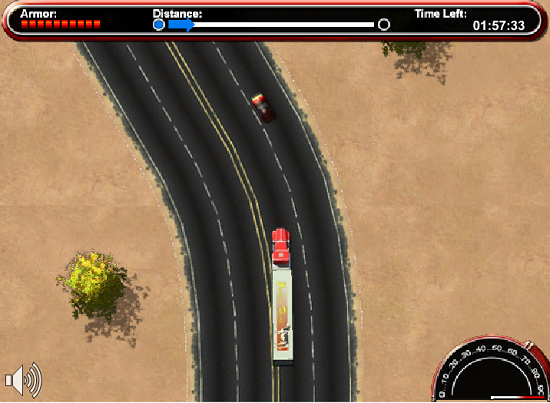 Game Controls: Arrow Keys or Mouse

Game Type: Car & Drive