Bouncing Ball
Choose the male or female ball and start the game. Collect all the gems and money to advance to the next level. Easy and good Ball games.
Play review and controls of Bouncing Ball Game
This is a ball game in bouncing ball games which is challenging yet fun. The objective in this game is to control your ball properly and simply lead it to the exit. Sometimes the exit is blocked though and you will need to do something with your ball first to open the exit. For example in some levels, you need to collect all the gems in order to open the exit. In some levels you will only need to destroy some blobs to reach the exit. To destroy the blobs and collect the gems, you need to match their colors. You need to change your color by touching the color cups. Have fun.
Game Controls: Up & Down Arrow keys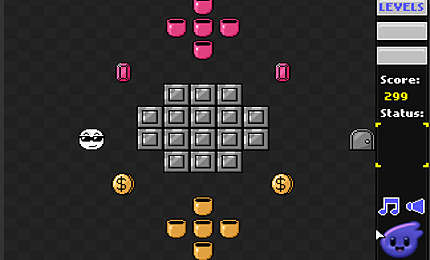 Game Type: Ball