East Adventure
This is an adventure game which is a lot of fun. Start the east adventure and enjoy a nice game experience. Easy and good Adventure games.
Play review and controls of East Adventure Game
East Adventure is a fun game in east adventure games which features manga characters. You can play this game by choosing one of the two characters, the girl or the boy. Each can cast magic yet they have different kinds of magic. The objective in this game is to eliminate all the creatures attacking you in each level. You can either use magic or regular attacks and yet while magic is more effective than regular attack, keep it in mind that using magic requires mana and if your mana is low, you cannot cast magic. Use the A and S keys to cast magic. Use the Z and X keys to attack. Use the left and right arrow keys to move left and right and use the up arrow key to jump.
Game Controls:
Arrow keys: Move and jump
A & S: Cast magic
Z & X: Regular attack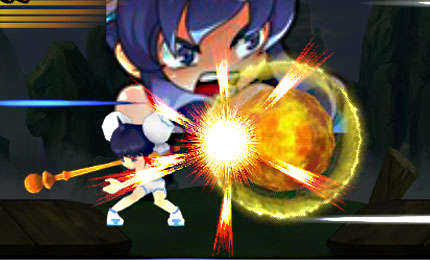 Game Type: Adventure Games