Collect Hazelnuts
This game is different collector game.Because you don`t collect hazelnuts from tree,you collect hazelnuts from ground. Easy and good Adventure games.
Play review and controls of Collect Hazelnuts Game
You collect enough hazelnuts from ground and go to exit door.Exit door is hazelnut-shaped home.Be careful,don`t fall into space.There are 20 levels.There no limited time but you should collect hazelnuts fastly.Because few time mean much point.
gamess.com/up/img/412/hazelnut.jpg" target="_blank">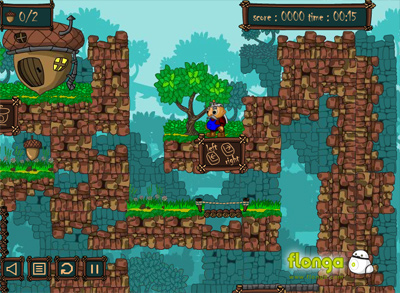 There are mini instructions in levels.This is good for you.
Game Conrols: Arrow Keys

Game Type: Adventure Games