RIFT
Rift is an innovative mmorpg especially on the class systems where you are not locked on the variaty of the specific class. With only one push of the button you can be anything on that class path of game.
RIFT MMORPG 
Rift is a good RPG game, there are six elemental planes in the lands of Telara which are: Water, Fire, Earth, Air, Life and Death. Dragons and elemantal warriors in this land.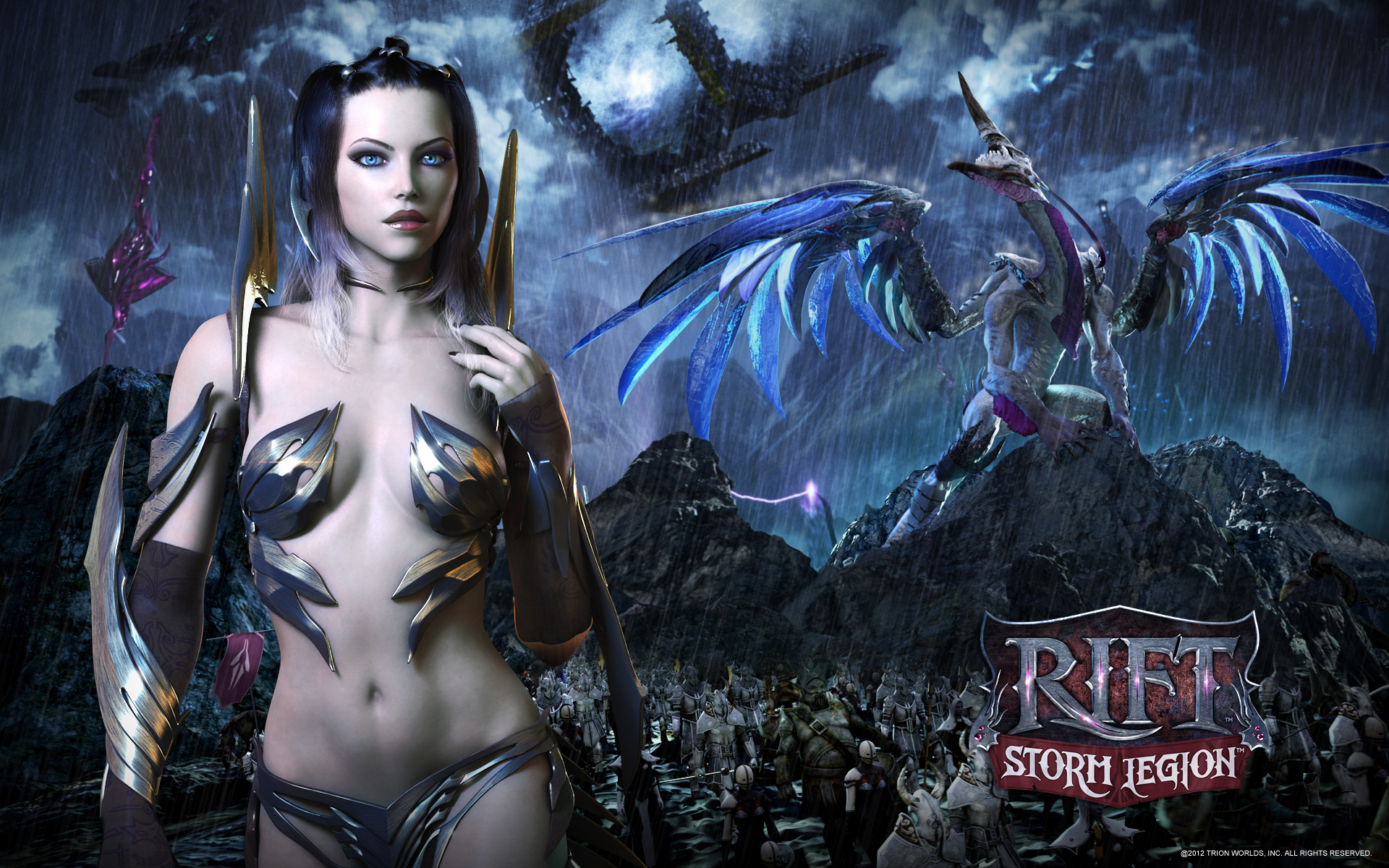 Developer(s): Trion Worlds ( http://www.trionworlds.com/en/ )
Publisher(s):  Trion Worlds ( http://www.trionworlds.com/en/ )
RIFT PLOT:
     There has been six elemental planes throughout the lands of Telara which are Water, Fire, Earth, Air, Life and Death. Telara is the center of intersection of all these planes. These planes has been governed by a dragon of its own. Though in time Regulos the dragon of Extinction craves for more power leading some of these dragons to unite and try to take over the lands of Telara to gain full control of each plane to be named as Blood Storm.
    In recent history, Blood Storm is defeated with the help of a native god called Vigil. Everything goes back to way it was with the entrapment of 5 dragons of their own planes to be chained and Regulos to be casted out of the planes of Telara. 
    But then time passes and Regulos figures out a way to tap into the planes and reach the depth of the Telara by destroying the ward that was supposed to keep him outside. This incident leads unnatural rifts to open up all over telara.
    As a resurrected warrior, you take on the role to be the sole defender of the Realms and once again cast out the dragons to stop them from gaining the ultimate power to control the planes.