DEFIANCE
Team up with your friends in massive multiplayer game and be a part of a squad, run and gun throughout a futuristic game world where every action counts.
DEFIANCE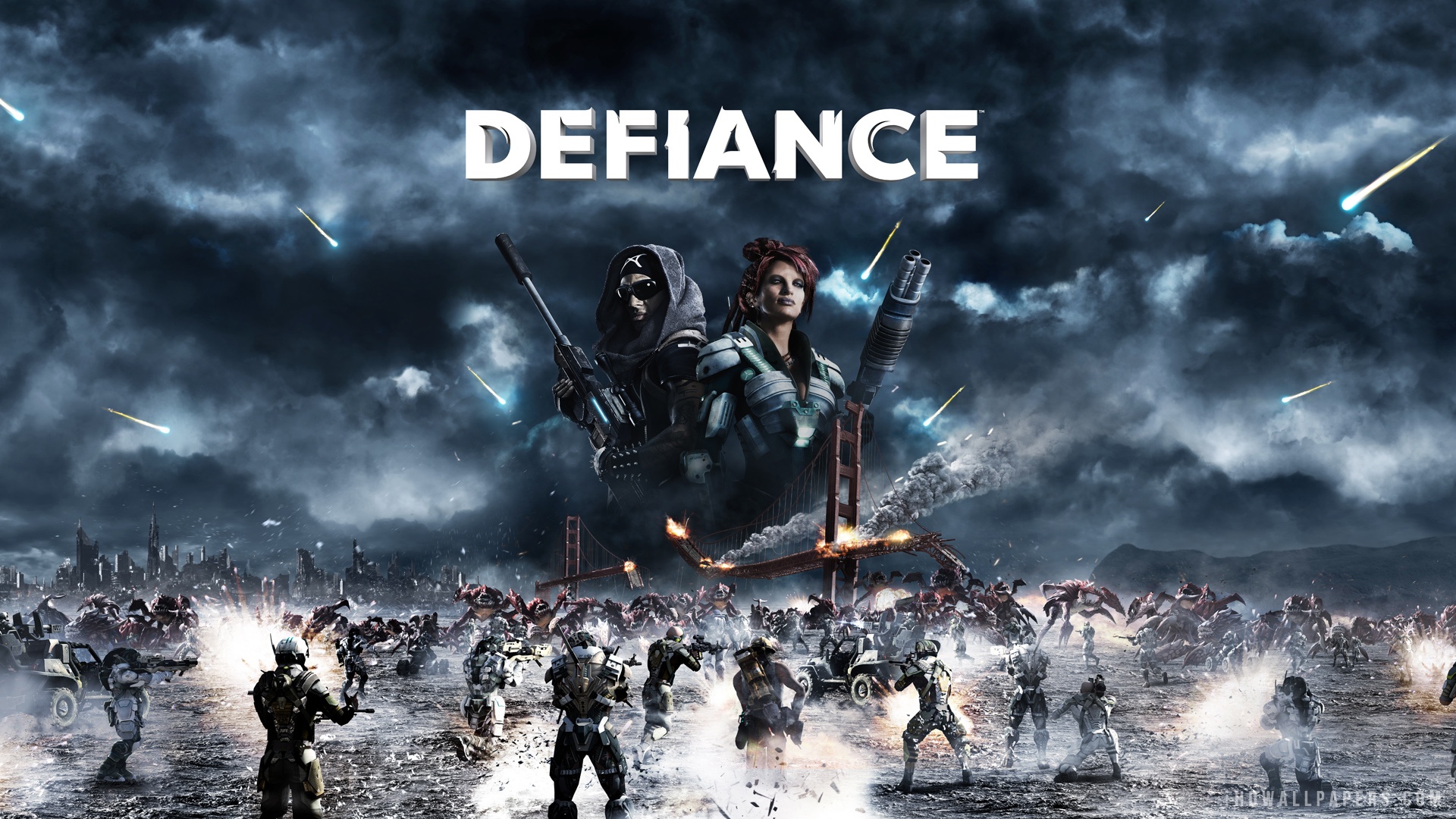 Developer(s): Trion Worlds ( http://www.trionworlds.com/ )
                     Human Head Studios ( http://www.humanhead.com/ )
Publisher(s): Trion Worlds ( http://www.trionworlds.com/ )
PLOT:
    The story takes place in San Francisco Bay Area. There is this alien alliance called Votans who after their solar system is destroyed, they come to seek a new habitable planet and find out that Earth would be a good place to stay. Though the problem is Earth itself already has inhabitants...humans. Because of this conflict a huge was between humans and Votans break loose later on would be called Pale Wars.During this period of war, Votan`s technology called "Terraforming" is unleashed which changed the surface of the earth and its fauna drastically.
    Everything is chaotic after the war making some of the plant life and wild life extinct and created new type of species. Since the earth happens to be not as safe as it used to be, with all these changes humans and Votans forced to live together.
    You take on the role of an "Ark Hunter" in Defiance to help fend off the new life forms and get attuned to newly change earth and what it has to bring both as in wonders and dangers.
ARKHUNTER: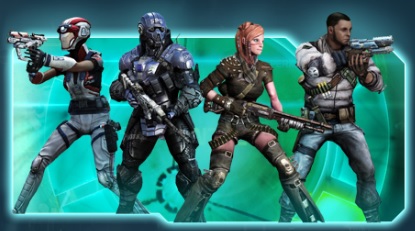 After the destruction of Votan planetary arks orbiting around the world, debris caused by the explosion rains down from the orbit to the ground the event calledthe Arkfall. Due to having alien technology of the Votans, these debris contains valuable alien minerals and technology. Arkhunter is the one that is a salvage specialist who go out and seek for these materials. Problem is, it is no easy task. Just like humans, aliens living on the planet are looking for these materials as well. This leads to a never ending battle for the possession of the salvage that is lying around on earth`s surface.
EGO: 
     EGO : Environmental Guardian Online. It is a system that derived from the alien technology which came with the Votan appearance around Earth. Ego is an alien technology based implant which fuses with the body to enhance its abilities. It is hidden in our DNA all along to break the limits of our physical prowess. It was never to be used though. But when the alien technology arrived earth, it led scientists to tap the full potential of the human body and mind. 

     In the present time, EGO is used by the arkhunters to overcome the hardest situations and deal with them on the battlefield and in the end, they end up surviving. Ego helps to enhance both in offensive and defensive purposes and helps the user to be beyond the limits of any regular humanbeing. There appears to be few skills that are created and affected by EGO.
SKILLS:
BLUR: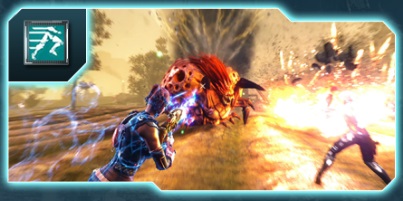 Blur is the ability to move in a super-human speed temporarily. Arkhunter moves so fast with this skill so that he gets to be blury to a regular naked eye and can dodge most of the range-based attacks coming from a firearm. As you increase in level and experience, you get to enhance this skill.
     Highest skill level in Blur makes the user move so fast so that forget about the range attacks, it can even help the user dodge a melee attack for a short period of time in super speed.
CLOAK: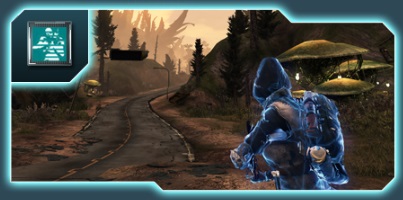 Cloak gives the Arkhunter the ability to go invisible. Although this is a very useful skill especially on the battlefield for getting an opening attack or even to scout out your enemies around; it is a very delicate skill in its own terms. Any type of action other than moving around would break the invisibility cloak and may leave the user out in the open defensless so it is to be used carefully and on the pin point.
     Since the skill is temporary, it is clever to use it with caution for mostly tactical purpose. When the skill gets higher in levels though, along with the invisibility comes the shield regeneration effect on use.

DECOY: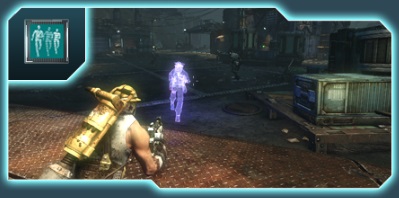 Decoy is a skill that can be used both in offensive and defensive purposes. What it does is as you cast the skill, it copies a holographic of self with a durability of its own. Once you cast it, it acts on its own and sticks with the course / path that you were taking before the cast and continues on that path untill the durability is depleeted by taking fire or hitting an obstacle along its path. 

     Once the skill gets the highest level, user gets to have two different options that are connected to the decoy. One of them is instant placement swapping between the user and the decoy and the other is to detonate the decoy on a second cast of the skill and deal a high amount of damage to the area.
OVERCHARGE: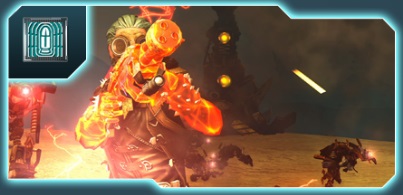 Overcharge basically affects the ammunition that the arkhunter uses on its specific weapon that he is wielding. What it does is to enhance the power of the specific weapon increasing the damage output of the bullets that are shot for a short period of time. It is a good skill to use for situations where you would wanna finish up an enemy fast and run out.

     As you get the higher rankings in Overcharge, it has a secondary effect which helps you instant reload your weapon. Especially if you want to wrap up things around quick and get back to safety, this is a good skill to get later in the game.