AION
Aion is a fast paced asian style mmo game with a unique set of characters, and wings. if you want to be free of the gravity and go for air combat in multiplayer game, Aion is your best of best game.
AION: The Tower of Eternity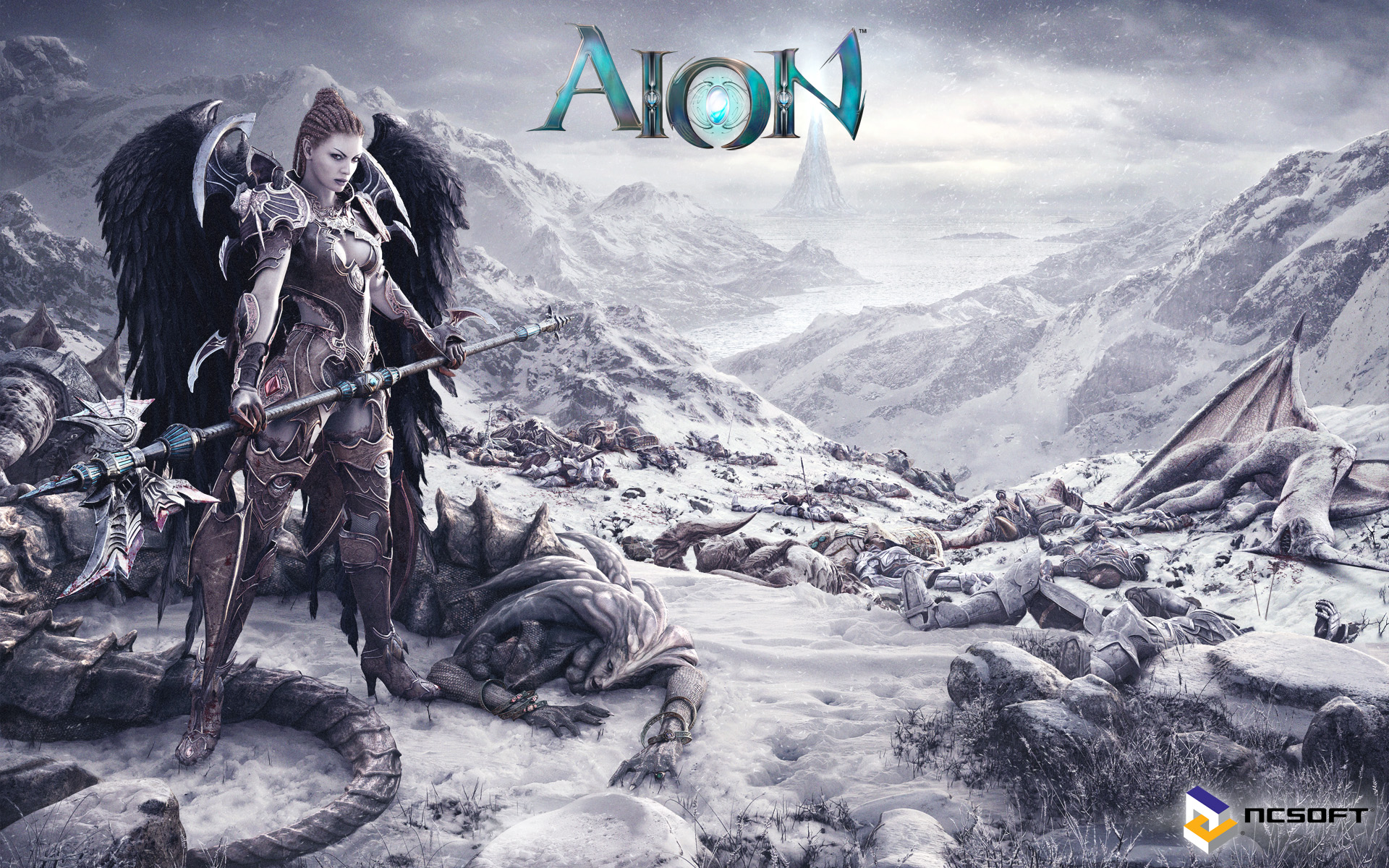 Developer(s): NCSoft (http://us.ncsoft.com/uk/)
Publisher(s): NCSoft
                    Gameforge (http://us.gameforge.com/home/index)
PLOT:
    Aion, the god for creation....When he creates the world Atreia, he charges the drakens (dragonkin beast) with the protection of Atreia and his own physical image on Atreia called Tower of Eternity. It was all in order at the start but then drakens started to get corrupted by the massive authority and power over Atreia. They took the abuse on humans living on Ateria which then forced Aion to create twelve Empyrean Lords who basically were the demigods amongst humans to protect and defend the human race by using a force called Aether.
    While the humans inside the Aether barrier at the Tower of Eternity, draken who were left outside transformed into vicious creaters called Balaur whose main purpose started to turn out to be the destruction of the order. Humans inside the barrier started to learn how to use aether and developed their own powered and called Daeva.
    Hell broke loose and there came the millenium war between the forces of good and evil. Ten of the twelve lords marched into the war while Siel and Israphel stayed back for the protection of the Tower of Eternity.
    In time both sides seemed to understand that this turned out to be a never-ending-war so came up with a peace agreement. At the day of the agreement, with the reason still being unknown something went terribly wrong and both sides ended up being at the point where they all started in the first place which was the beginning of the war. So Siel and Israphel made the ultimate sacrifice with their lives and protected the Tower of Eternity though the consequences were devastating. World broke into two pieces later on would be named as Asmodae and Elysea with the Abyss standing in the middle of these 2 worlds created by the ultimate sacrifice.
    From that day on Asmodeans and Elyseans were the enemy to each other and the conflict in between them had been out there ever since.