AGE of CONAN
It is the time of the great conqurer Conan and the world that shifts by the hour on the lands of Hyboria in massive multiplayer online game.
AGE of CONAN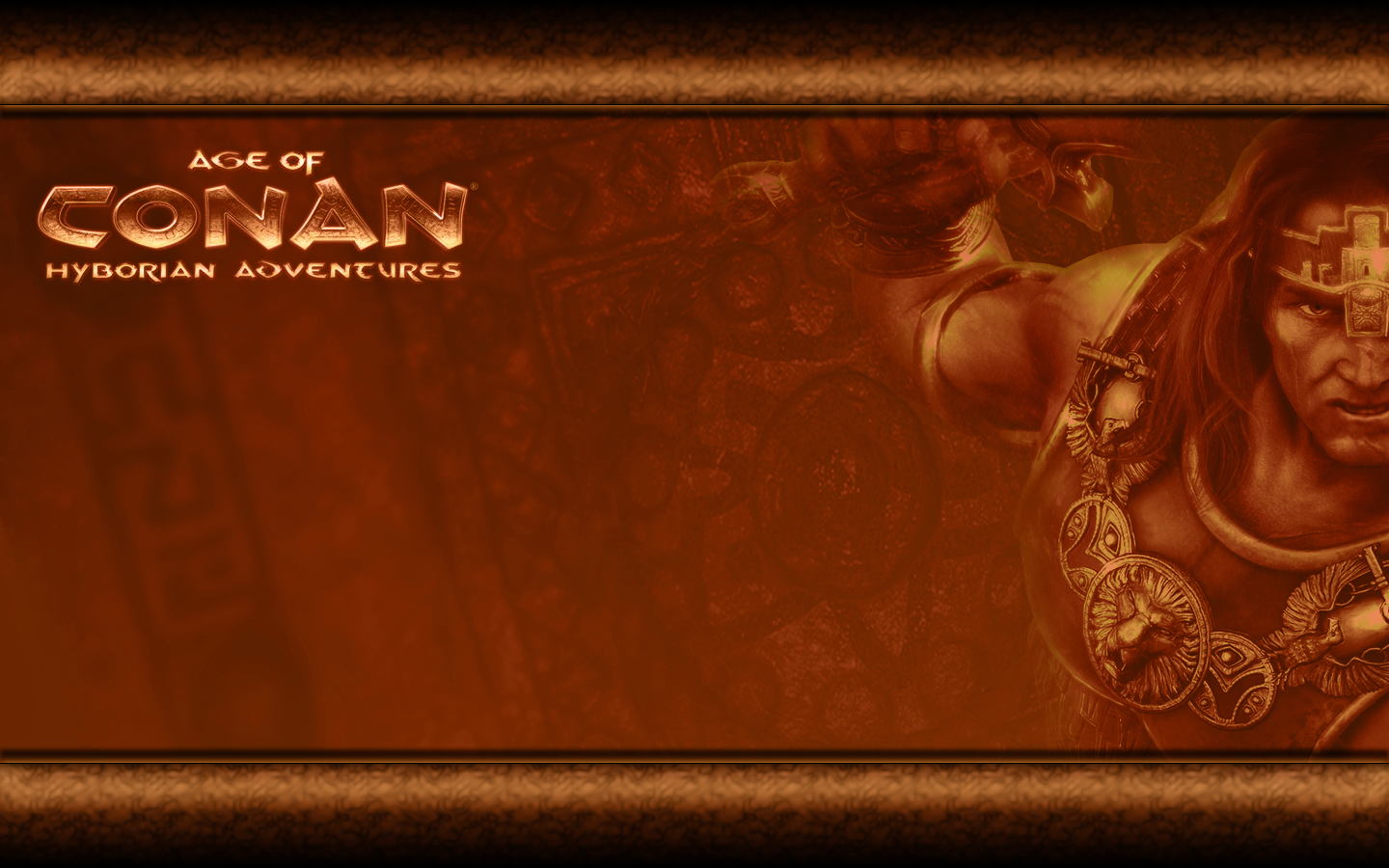 Developer(s): Funcom (http://www.funcom.com/)
Publisher(s): Funcom
                    Eidos Interactive / Square Enix (http://eu.square-enix.com/en/home)
PLOT:
    The Story takes place in the Conan`s universe plotted by Robert E. Howard in his books. It all starts with you as a slave  crashed on the coast of Tortage after the ship that carries you and the other slaves gets wrecked due to phenomenal weather effects. 
    Once you set foot on the land, a man named Kalanthes helps you out to find your way into the city. Because you happen to have a complete memory loss, it takes a bit of getting used to the environment and you end up in the Tortage soon, the city of slavery and trades. In a short amount of time you get to remember things by getting into the Awakening storyline. While you get to attune yourself to the outside world, you learn more and more about the Kingdom that Conan leads and how much in danger it is by the dark forces. 
    Since you are slave no more, you are bound to unfold a series of events that will lead up to stand against these evil forces with the rest of the kingdom and take your place at Conan`s side. As you progress further, you climb up the ladders of the hierarchy within the kingdom and get to be chosen one of the few members of the elite force for the kingdom to protect it.