Age of War games
The game included 5 different ages.When achieved the next level , step by step hit the enemy and defence your tower. Shoot & Hit Play review and controls of Age of War Game
The game included 5 different ages.When achieved the next level , step by step hit the enemy and defence your tower.To move to the next age,you need XP Points. Every enemy rival gives XP point and per gold.You can also build defences. And you can also be able to use special attack. Every gained new level change your special attack. Details this special attack:
Level 1 : Burning rock 
Level 2: Arrow attack
Level 3: Holy Heal
Level 4: Air bomb
Level 5 : Satellite Attack
Protect your base tower at all enemy and cost !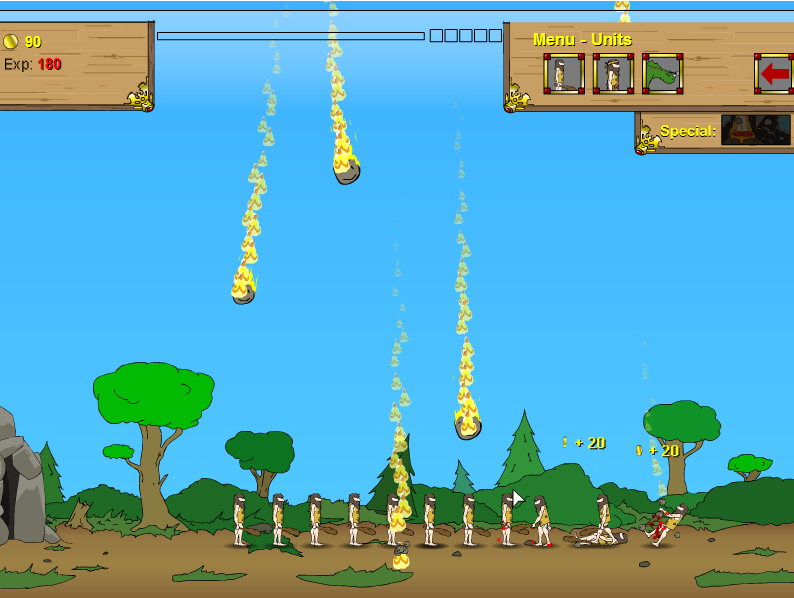 Game Controls :  Mouse 

Game Type: Shoot & Hit